Best Video Editing & VFX Course in Vasant Kunj
Learn Video Editing & VFX Course
Pepper Animation 6 months Certificate Course
✔ Fees: ₹40,000 | ₹35,000
✔ Duration : 6 months
✔ Placement Assistance
✔ 2 Months Paid Internship
✔ Live Experience in Pepper Animation Studio
⭐⭐⭐⭐⭐ 5.0 (5086 ratings)
Adobe After Effects

Adobe Premiere Pro
Video Editing and VFX Course Content
Audio-video Editing
Matchmoving and Camera Tracking
Crowd Simulation
Digital Compositing
Pre-visualization
Introduction to Nuke
Rotoscopy using Silhoutte
Wire Removal
Colour Correction
Green / Blue Screen/ Chroma
Matte Painting
Motion Graphics
Adobe After Effects
---
Introduction and Interface
How to Create Project and Composition
How to Download and Edit Projects
How to Render Project
Tool Panel
Layer Panel
Effects Panel
Types of Layers-Text Layer, Adjustment Layer, Shape Layer, Camera Layer
Key Frame Animation and Motion
And Others…
Adobe Premiere Pro
---
Interface, Tools, Keyboard Shortcuts, and and Document Settings
Understanding Tools an Timeline
Color Correction and Image Effects
Chroma, Ultra and Color Key
Effects Control and Keyframe
How to Apply Tittles and Sub Tittles
Working on Multiple Video Footage
And Others
Adobe Audition
---
Intro & Interface
Basic Audio Editing
Adding Background Music and Other
Media Files
How to Use Sound Effects
Amplitude
Compression
Time Stretching
Shifting Pitch
Delay and Echo
Edit Out Breaths, Clicks and Pops
Make Vocals Sound Better with EQ
And Others
Nuke
---
All Nuke Course Contents
Concept of Nodes Vs Layers
Reiterating nodes and compositing structures
Setting up the project file
Additive Color Model (Part 1)
NEW SHUFFLE NODE
Additive Color Model (Part 2)
Formats and Images
Basic nodes
Transforms, reformats, crops
Blurring
And Others…
Video Editing & VFX Course Features
Job Assistance
We assure our students of Job assistance with the best of the companies in the industry and also prepare our students for the interview.
2 Months Paid Internship
We provides 2 months paid internships and if the students perform well they are offered a permanent job.
Live Projects
At Pepper Animation Institute, students will learn to work across different project areas like typography, new technology & digital experiences.
Premium Workshops
Workshops are organized on regular basis related to the courses. You can attend the Workshop in Free of Cost and Learn More.
Portfolio Development
For designers, portfolio is a must! Pepper Animation faculty pays special attention in development of professional industry oriented portfolio.
In House Studio
Every Students of Pepper Animation Institute will work in Pepper Animation Studios, we have In house Studio in Institute.
Video Editing & VFX Course Career Opportunities
Who Can Apply for this Course?
Candidates with the following prerequisites can apply for this Video Editing & VFX Course:
Aspirants who have cleared their 10+2 from any stream (Science/ Commerce/ Arts) can pursue a Video Editing course.
Best Video Editing & VFX Course in Vasant Kunj
VFX editing and composing have become a trendy course for students looking for job opportunities. This type, of course, opens a horizon to explore the world of movies and video games.
Pepper Animation is the best place to learn Video Editing and VFX Course in Vasant Kunj. VFX compositors are responsible for producing amazing outputs by seamlessly integrating live-action footage along with special effects, 2D and 3D.
Video editing demands visual aesthetic skills and technical insights. Pepper Animation will prepare you with the best knowledge available in the industry.
Course Highlights
Certified faculty
Job oriented, industry-specific curriculum
Hands-on practical training
Use of the latest tools and software
Exposure to industry interaction
Workshop
Placement assistance
Showcasing your portfolio
Learning enhanced by virtual and augmented reality course
Online learning facility from your home
What you will learn
As the centre for the Best Video Editing and VFX Course in Vasant Kunj, you will learn the following:
Digital design
Cinematography and photography
Lights, colours, and perspectives
Rotoscopy
Roto paint and wire removal
Scriptwriting and storytelling
Matchmoving
Keying (blue and green screen)
Audio-video editing
Film editing
Colour grading
VFX portfolio
Digital compositing
VFX storytelling and 3D pre-visualization
Storyboarding and animatics
Introduction to Nuke
Tools and software
Nuke
Silhouette
3D equalizer
iClone
final cut pro
adobe premiere
adobe photoshop
storyboarder
adobe audition
adobe after effects
final draft
Pepper Animation is an educational platform of a pioneer multimedia institute that was established a long back to offer extensive knowledge and exhaustive understanding in the areas of post-production.
This process occurs in filmmaking and video production. It requires the skills of video editing and compositing. We offer the best Video Editing and VFX Course Training in Vasant Kunj.
We want everyone, irrespective of financial background, to join us and gain alluring jobs. As the movie and game industries are rapidly expanding, you may obtain high-paid jobs after pursuing the course.
Our certificate course will take you one step closer to your dream of procuring a great job. Our cost-effective pricing is another major USP.
You can register with us at a reasonable price and we don't have a high course fee. Join the best Video Editing and VFX Training Institute in Vasant Kunj and enter into a fascinating world.
Our trainers are certified experts in the industry. They will train you in practical lessons and equip you with advanced technologies so that you can step into the job market with full confidence.
Their insights and hands-on training approach will be beneficial for your future. The trainers will also offer you complete placement assistance so that you can get ready to crack any interview. We have an online training facility so that you can learn remotely from your home.
Don't waste time. Hurry up and join us today. Register with us to get course material with unlimited access.
Video Editing & VFX Assignments OR Projects
How to Edit a Movie Teaser or Trailer,
How to Edit a Video Song,
How to Edit Videos For YouTube,
Heat Vision Effect,
Dance Glow Effect,
Hologram Effect,
Motion Graphics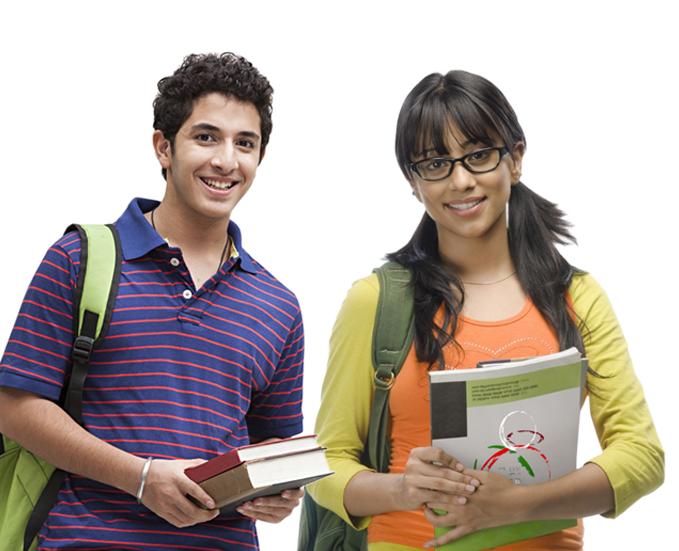 Why Choose Pepper Animation Institute?
We are experts in providing certificate, short term, and advanced level diploma courses in Video Editing & VFX. We think the most important things out of all are good teaching methodology and placement assistance and Pepper Animation Institute is completely committed for the both. Please checkout few important points.
We have 10+ years of experience in Video Editing & VFX Training.
Our Industry expert Teachers are passionate to teach.
You'll be more confident every single day than the day before while learning Video Editing & VFX with Pepper Animation.
The Latest Curriculum, from Industry Experts.
High Engagement, Outcome-Centric Learning.
Placement Assistance for everyone.
Life time support for queries & placement.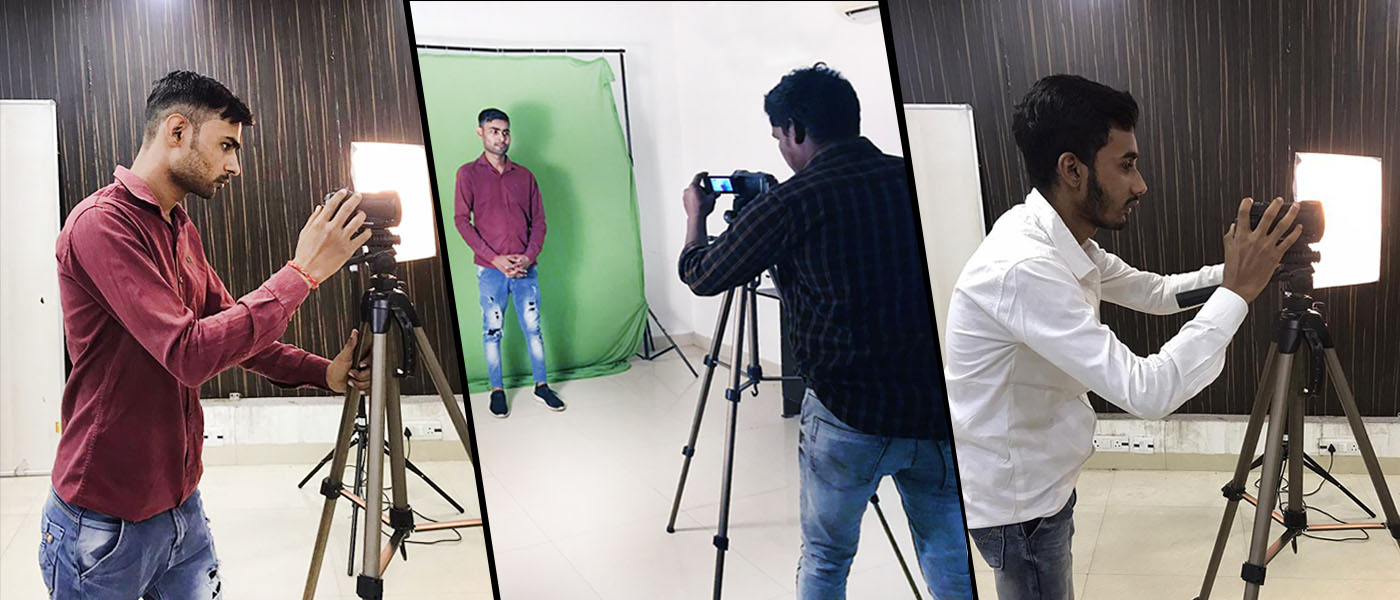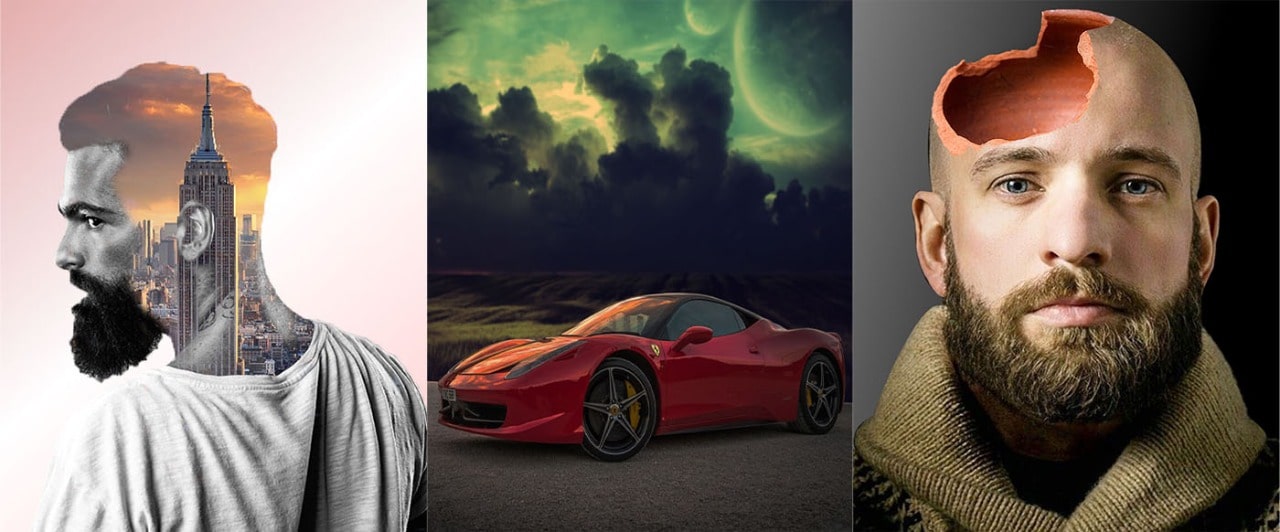 Our Classroom has a very unique approach so that any student can be learning either via a live lesson, pre programmed lesson, independently or being supervised in the classroom.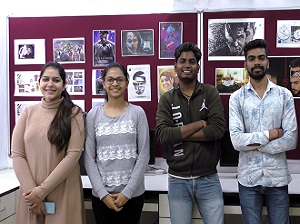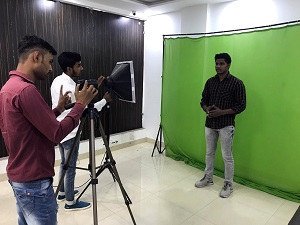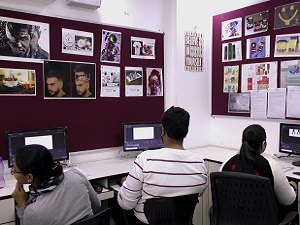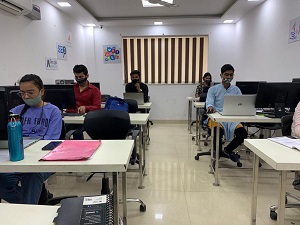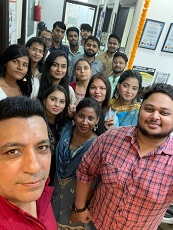 Here are the key stakeholders focused on building our community. Our greatest strength is our team's spirit & that will remain because a core of us come through the leagues together.
Video Editing Course FAQs
What is video editing?
Video editing requires manipulating and re-arranging raw video footage. It is part of the post-production process of video production. This means that you edit the video after completing all the shooting and recording.
What are the popular video editing tools?
Adobe Premiere is one of the most popular video editing tools. It has nearly all the features that you need to edit videos and is also the software used by professionals. It can take some time to learn all the features, but it has an easy-to-use interface. With Adobe Premiere you can also directly export videos to YouTube. Final Cut Pro X is a video editing program for Mac.
What careers are in video editing?
Traditionally, video editors worked in film and television. Film and television editors work closely with directors to assemble the final footage to bring the story to life. TV Studio Editors could also work in broadcast with real-time events. They would focus on switching between cameras and displaying visuals to communicate messages better to live audiences. Although these are still career paths, nowadays, there are many more jobs available to video editors. A popular way to break into the industry is by editing videos from events. For example, many people record their weddings and require a video editor to create the final video. Another growing field is web video editing. More people are creating video content for social media sites. Generally, the video creators are experts on a topic but are not familiar with video editing or do not have the time to complete the editing themselves.
What if I have more queries with regards to Video Editing Course?
Just give us a CALL at 1800 891 3981 (Toll Free) OR email at enquiry@pepperanimation.com
Start Learning Job Oriented Courses