Best Cinema 4D Training in Chanakyapuri
Learn Cinema 4D Course in Chanakyapuri
Learn Cinema 4D complete course from Pepper Animation Institute.
✔ Fees: ₹50,000 | ₹45,000
✔ Placement Assistance
✔ Live Experience in Pepper Animation Studio
⭐⭐⭐⭐⭐ 5.0 (5086 ratings)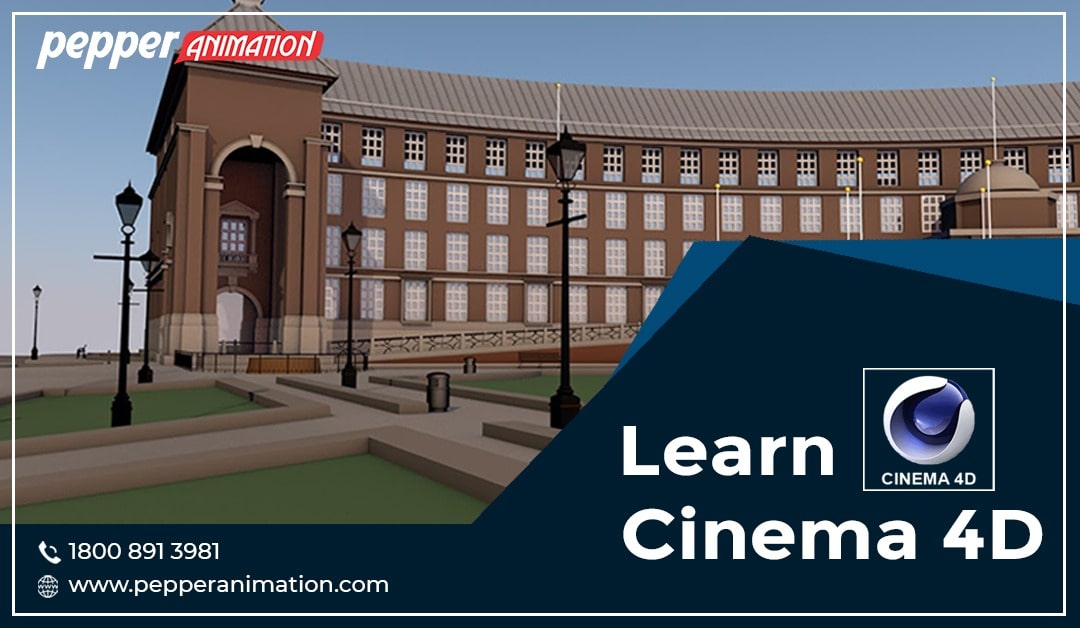 Cinema 4D Course Content
Introduction to Cinema 4D Interface
Types of Modeling
Parametric & Editable Objects
Splines, Extrude, Sweep, Lethe and Loft
Deformers and Generator
Object Modeling
Character Modeling
Landscape Modeling
3D Sculpting Tools
Materials in Cinema 4d
3D Lightning, Texturing and Rendering Techniques
3D Modeling Projects and Exercises
Cinema 4D Course Features
Job Assistance
We assure our students of Job assistance with the best of the companies in the industry and also prepare our students for the interview.
Paid Internships
We provides 2 months paid internships and if the students perform well they are offered a permanent job.
Live Projects
At Pepper Animation Institute, students will learn to work across different project areas like typography, new technology & digital experiences.
Premium Workshops
Workshops are organized on regular basis related to the courses. You can attend the Workshop in Free of Cost and Learn More.
Portfolio Development
For designers, portfolio is a must! Pepper Animation faculty pays special attention in development of professional industry oriented portfolio.
In House Studio
Every Students of Pepper Animation Institute will work in Pepper Animation Studios, we have In house Studio in Institute.
Cinema 4D Career Opportunities
After your Cinema 4D training at Pepper Animation, you can find many job prospects as mentioned:
3D Modelling and Texturing Artist
Movie Editor and Designer
Cinema 4D Training in Chanakyapuri- Refine Your Skills in Animations
3D modelling, motion graphics, and animations are now highly important for making video games, films, and TV shows. Cinema 4D has made it easy to deal with motion graphics, animated elements, and other 3D objects.
However, you may not be able to use the software without training. That is why you can sign up for a Cinema 4D Course in Chanakyapuri. You may take your skillset to a different height. Moreover, you can apply your creativity to design these 3D models.
What will you learn from the Cinema 4D training program?
Beginners can join the Cinema4D Classes in Chanakyapuri to learn the basics of the software. The practical and theoretical lessons will enable you to use features and toolsfor motion graphics creation.
The first few lessons will introduce you to the interface of the software, Cinema 4D. You will learn the way of creating a document and moving around your workspace. The training course will also help you to understand some concepts for modifying and creating shapes.
You can use classic techniques for better modeling. From bevels to loop cutting, everything is included in the course. Moreover, you can make the best use of Octane Render, one of the rendering engines.
Other things that you will learn from the course-
The major concepts of scale, movement, and rotation
Tools for simulating different effects, like a realistic collision, soft objects, and gravity for dynamic objects.
Dealing with basic primitives, splines, polygons, lights, and dynamic animation
Thus, you will be able to create the best 3D modeling interface.
Technical requirements for learning Cinema 4D-
A PC with Windows 7 OS/macOS (at least 10.12 Sierra or higher
Graphics card with the updated CUDA 9.1 drivers
Cinema 4D, Adobe Premiere Pro, Octane Render, and Illustrator CC 2014
What skills will you acquire at the end of the course?
Cinema 4D Online Training in Chanakyapuri will make you more skillful in the world of 3D designs. You can
Understand the Cinema 4D basics and control the primitive objects
Deal with generators and splines to make complicated geometry
Deforming objects and modeling based on images
Working with textures and lights to create realistic models
3D scene animations with cameras and keyframes
Createa 3D workflow to render settings
Thus, you can choose Pepper Animationfor Cinema 4D Training in Chanakyapuri.
Eligibility criteria
Before paying for Cinema 4D Training in Chanakyapuri, you have to ensure that you have a good understanding of visual effects and video editing. You must also be familiar with Adobe After Effects.
The Cinema 4D software has a robust design. Still, a short training program will be valuable to develop a solid foundation. You can design 3D geometry by learning different things from the course.
Pepper Animation, the best Cinema 4D Training Institute in Chanakyapuri has professional trainers to provide a range of demonstrations. You will learn the way of navigating through the software. You can push your boundary of creativity and create rendered 3D scenes.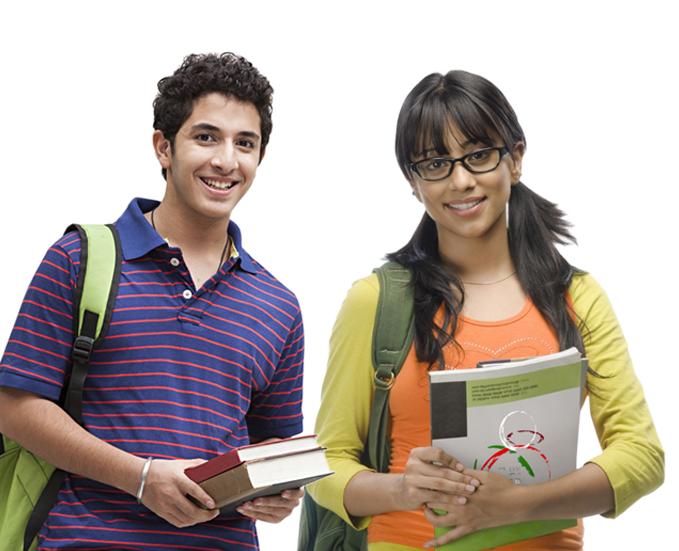 Why Choose Pepper Animation Institute?
We are experts in providing certificate, short term, and advanced level diploma courses in 3D Modelling in Cinema 4D. We think the most important things out of all are good teaching methodology and placement assistance and Pepper Animation Institute is completely committed for the both. Please checkout few important points.
We have 10+ years of experience in Cinema 4D Training.
Our Industry expert Teachers are passionate to teach.
You'll be more confident every single day than the day before while learning Cinema 4D with Pepper Animation.
The Latest Curriculum, from Industry Experts.
High Engagement, Outcome-Centric Learning.
Placement Assistance for everyone.
Life time support for queries & placement.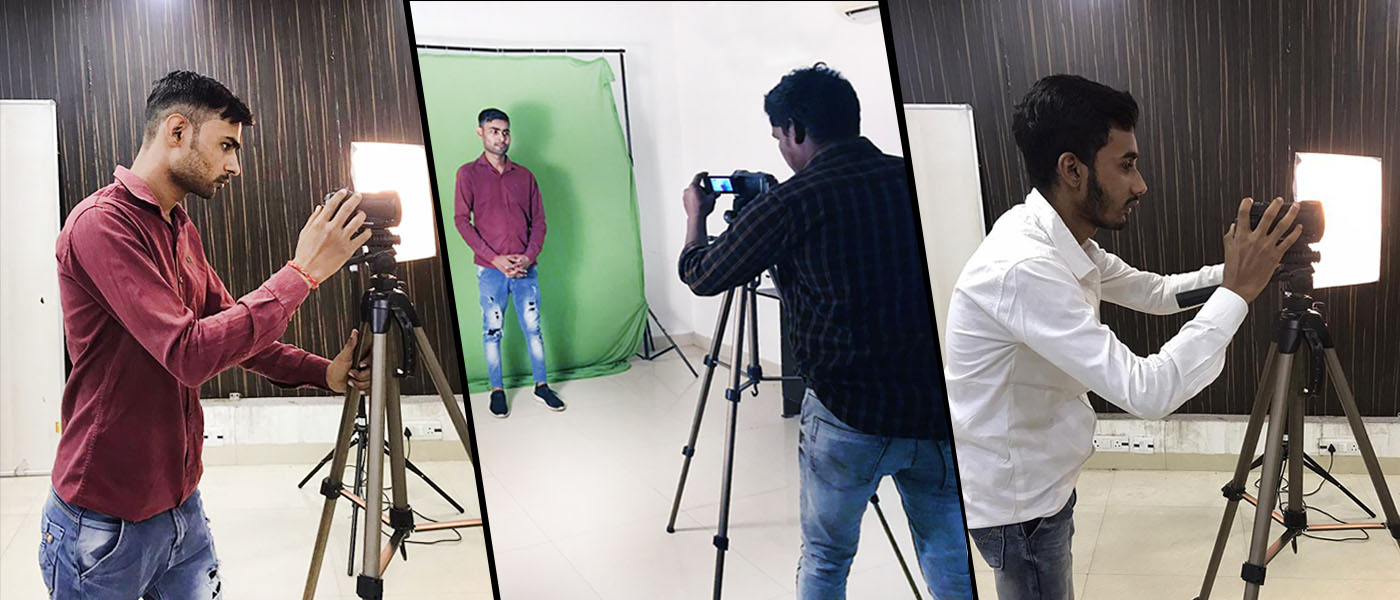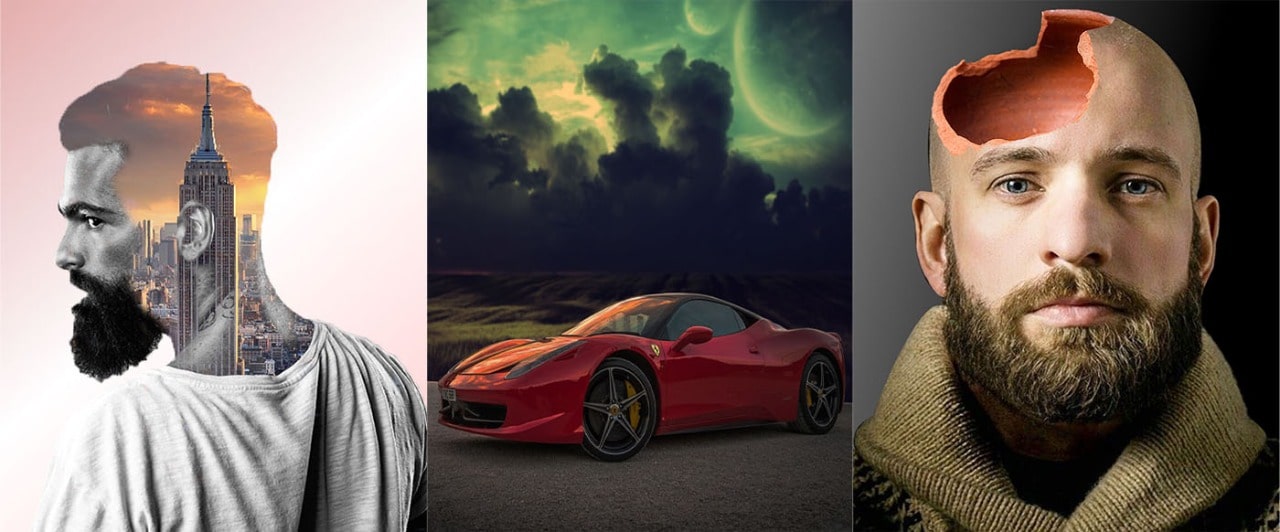 Our Classroom has a very unique approach so that any student can be learning either via a live lesson, pre programmed lesson, independently or being supervised in the classroom.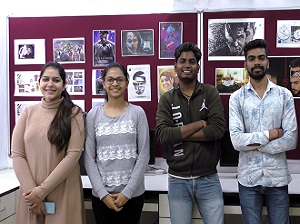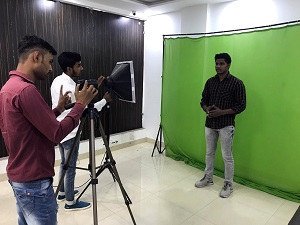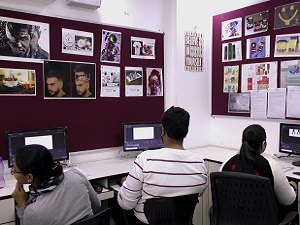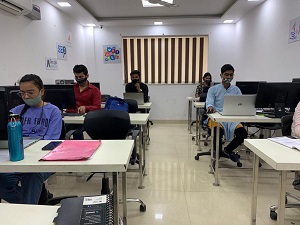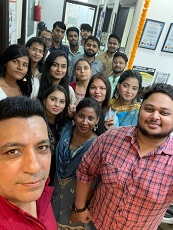 Here are the key stakeholders focused on building our community. Our greatest strength is our team's spirit & that will remain because a core of us come through the leagues together.
Start Learning Job Oriented Courses