Adobe InDesign Training
Learn Adobe InDesign complete course from Pepper Animation Institute.
✔ Duration : 30 days
✔ Placement Assistance
✔ Online and Offline Classes Available
✔ Live Experience in Pepper Animation Studio
⭐⭐⭐⭐⭐ 4.9 (1968 ratings)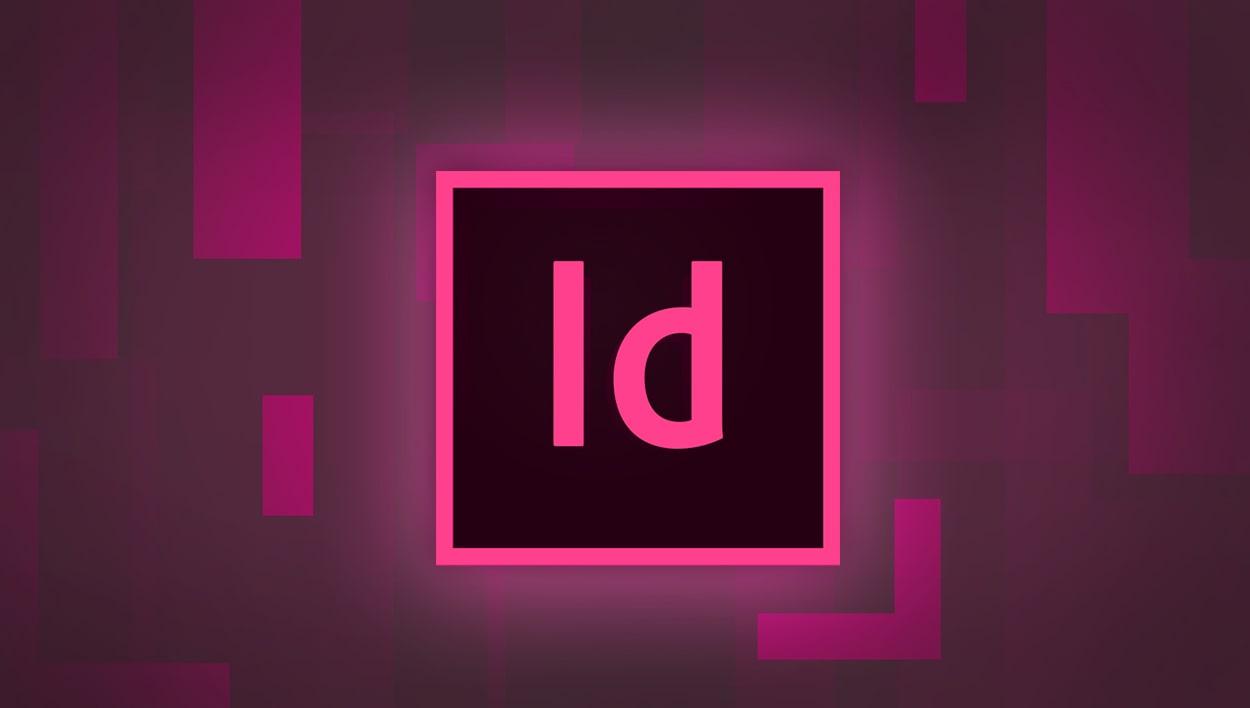 Adobe InDesign CC 2021
With Adobe InDesign 2021 you can design everything from stationery, flyers, and posters to brochures, annual reports, magazines, and books.
With professional layout and typesetting tools, you can create multicolumn pages that feature stylish typography and rich graphics, images, and tables. And you can prep your documents for printing in just a few clicks.
Best Adobe InDesign Training Course in Rohini, Pitampura, Delhi
Design faster and smarter with tools built for collaboration. In Design integrates seamlessly with Adobe InCopy CC, so you can work on layouts simultaneously with writers and editors.Import comments and edits from PDFs to see all your feedback.
And share text, colors, graphics, and more with team members through Creative Cloud Libraries. Adobe InDesign 2020 allows you to create simple flyers, brochures and presentations plus you can create it all with Adobe InDesign.
It allows you to add the media content into your documents and export them to the Flash. It has got Alternate Layout feature which lets you reconfigure the same InDesign file and repurpose layouts for various page dimensions as well as devices.
Features of Adobe Indesign CC 2021
● Customize PDF forms
● More accessible Adobe Fonts
● Control scale arrow pointers
● Simplified search as Adobe Stock
● New features the Creative Cloud the Libraries
● Improving the Creative Cloud, the Assets
● Access to store Type kit the Marketplace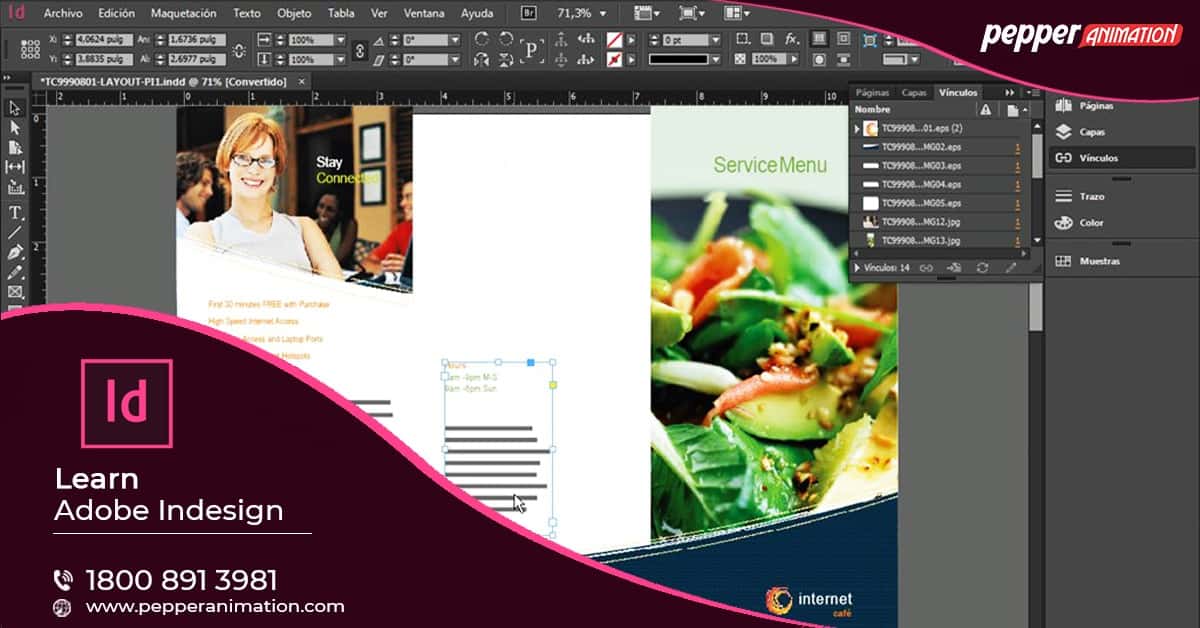 Adobe InDesign Training in Rohini
Are you looking for the best Adobe InDesign course in Rohini? Pepper Animation is the right destination for you. We offer a next-generation education under the guidance of our experts.
With our online Adobe InDesign course, you can learn the strategies of mastering interactive page layout, typography and many more in no time.
We train you with advanced software that offers you precise control over interactivity, page layout and typography. It gives complete control to the designers for crafting spectacular publications.
Considered one of the most popular page design tools, Adobe InDesign is a must-learn tool for the designers of the contemporary generation. With extensive knowledge of the tool, you can create magazine, books, newspapers, posters, flyers etc. for both the print and digital industry.
Who can join us?  
10th, 12th or Equivalent course candidate
BCA/MCA, B.sc (IT), B.Tech, M.Tech, B.sc(CS)
Diploma Candidates
Course content in our Adobe InDesign expert course
As the best Adobe InDesign training institute in Rohini, we offer a comprehensive course in Adobe InDesign and prepare you with holistic knowledge. Here's what you will learn in the course of our curriculum:
Introduction to Adobe InDesign
Workspace in InDesign
Images Linking
Creating New Documents
Scaling and Rotating Image
Placing images in Grid Information
Places different images and grouping
Repairing as well as replacing image links
Applying Effects to Images
Adding Corner Effects to any frames
Introduction to Swatches
Applying a Baseline Grid
Apply Swatches to the Frames
Creating Basic Text Frames
Adding and Deleting Images
Applying Colour to text and Text framing
Gradient Feather Tool
Basic Text and Paragraph Formatting
Text Wrap
Library in Adobe InDesign
Setting Tabs
Master Pages
Page Numbering
Duplicating master pages
Pre Flight Checks
Character styles
Clipping paths
Text on a Path
Compound paths
Pathfinder
Advanced Effects
Packaging
Pen Tool
Creation of a PDF in Adobe InDesign
Creating a table
Copy and paste table content
Using cells
Adding texts to the tables
Importing a table
Converting tables and text
Editing table options
Defining columns and rows
Using graphics in cells
Merging cells
Creating and storing a new swatch
Applying Live Corner Effects
Applying colour to text as well as the frames
Applying strokes to text
Creating a tint reduction
Using the Eyedropper
Updating and editing colours
Working with gradients
Using and storing spot colours

Why Choose Us 
We offer the best Adobe InDesign training in Rohini. Our experts have significant exposure to the industry and can properly guide you.
We offer job guidance and can assist you in finding the right path in your career.
Our job-centric course will help you to get your dream job in the print and digital industry.
We offer one-to-one training and take care of each student.
Hurry up and enrol with us.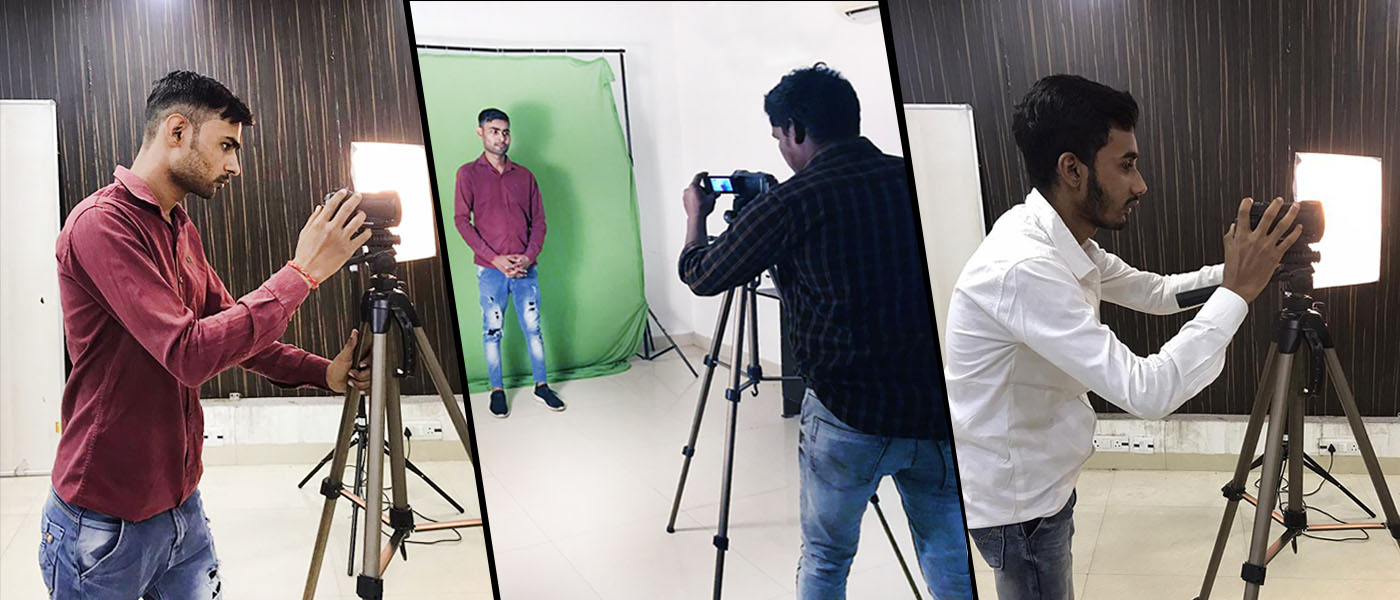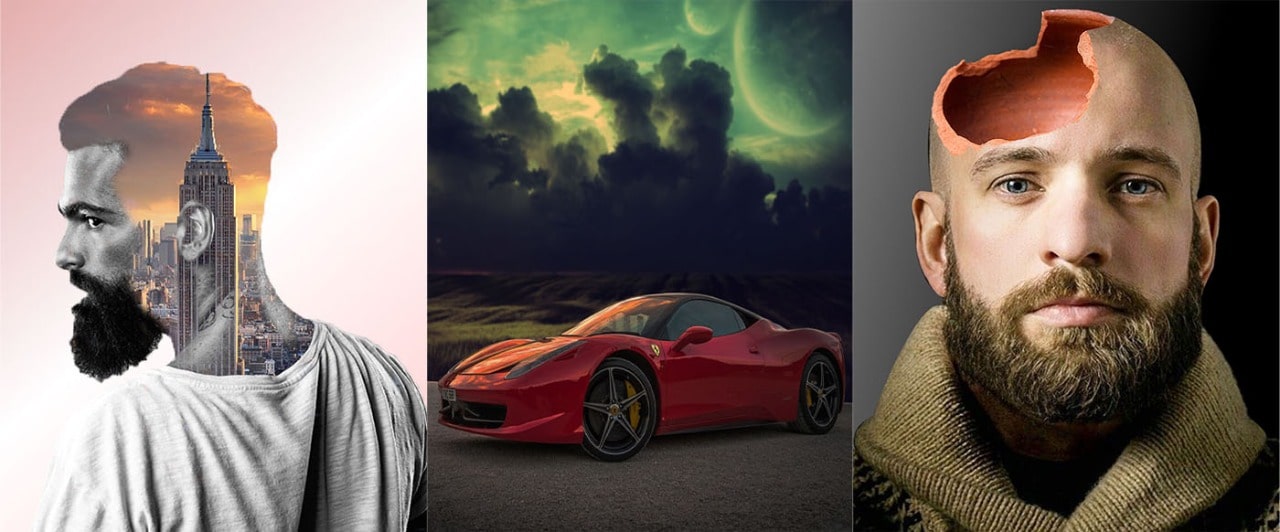 Start Learning Job Oriented Courses