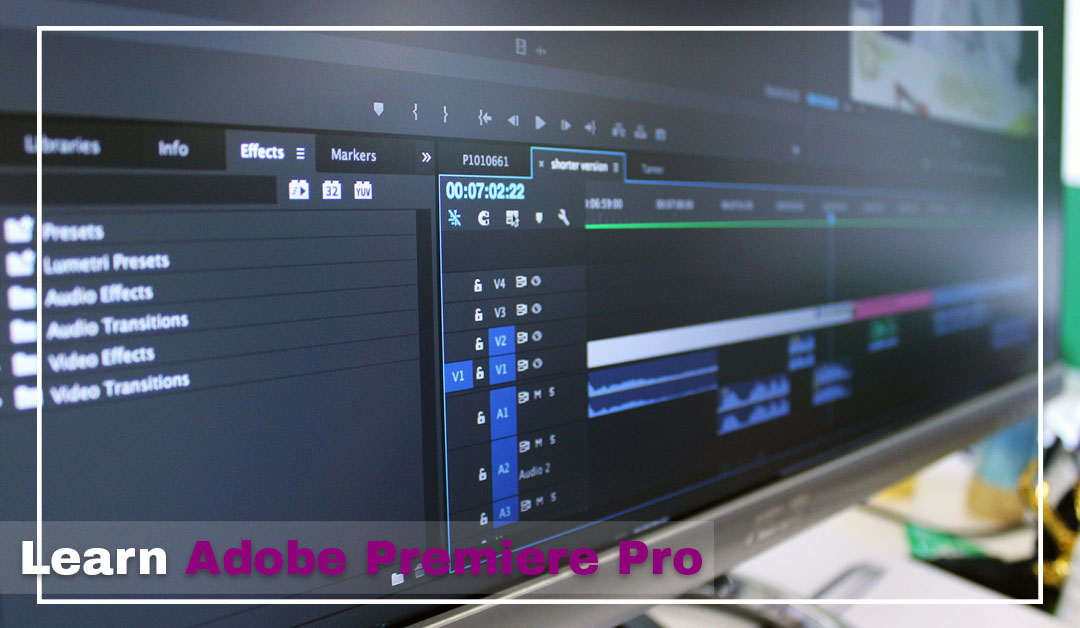 In the line of offering various graphic designing courses, Pepper Animation is introducing the all-new Adobe Premiere Pro Training in Rohini. In this extensive course, our expert instructors will extend basic to advance level training of all the interface, tools, and features of the world's top multimedia software named Adobe Premiere Pro.
Adobe Premiere Pro Training at Pepper Animation
The Adobe Premiere Pro course has been prepared by the masters of video editing. The highly-trained educators, who are passionate for multimedia software and video editing have designed the curriculum to share their knowledge and experience with you.
Their years of experience has taught them unique techniques to deliver outstanding results in a short period of time, and Pepper Animation is offering the chance to learn these tactics from the industry experts.
Learning outcomes of Adobe Premiere Pro Training
As we mentioned above, the software is used by leading Visual designers and Multimedia artists during the post-production editing of videos and multimedia files.
If used properly, this program can help you produce unique and creative videos. The only requisite before starting the Adobe Premiere Pro Training in Rohini is that you are passionate about video and multimedia editing, and adding special effect during the post-production stage.
If you have a basic understanding of computers, and an exceptionally creative mind, then Pepper Animation can offer you an in-depth knowledge of the software in a limited time. You will learn the following skills after completing the Video Editing Course from the reputed Adobe Premiere Pro Training Institute.
• Nonlinear editing in Adobe Premiere Pro
• Starting a new project
• Importing multiple file types such as audio, video, and images
• Importing Photoshop and After Effects Files
• Exploring and organizing Media
• Comprehend the fundamentals of Video Editing
• Utilizing Clips and Markers
• Adding and removing transitions in the Premiere Pro Software
• Complicate video editing techniques
• Expertise in multi-camera editing
• Adding, mixing, and editing audio files
• Adding Video Effects in the post production stage and many more video editing skills
Career After completing Adobe Premiere Pro Course from Pepper Animation
You will become an expert video editor by the end of your training period. You will be surprised to receive a number of job offers in the IT, Entertainment, Advertisement agencies and other sectors that deal with multimedia.
What makes us the best Adobe Premiere Pro Training Institute in Rohini
• Interactive learning experience
• Highly developed infrastructure
• Fully- furnished digital labs
• Regular and weekend classes
• Affordable Rates
• Chance to work on live projects
• Chance to turn your ideas into reality with professional trainers
• Industry Acknowledged Diploma
Join Pepper Animation