Adobe Lightroom Training
Learn Adobe Lightroom complete course from Pepper Animation Institute.
✔ Duration : 30 days
✔ Placement Assistance
✔ Online and Offline Classes Available
✔ Live Experience in Pepper Animation Studio
⭐⭐⭐⭐⭐ 4.9 (1968 ratings)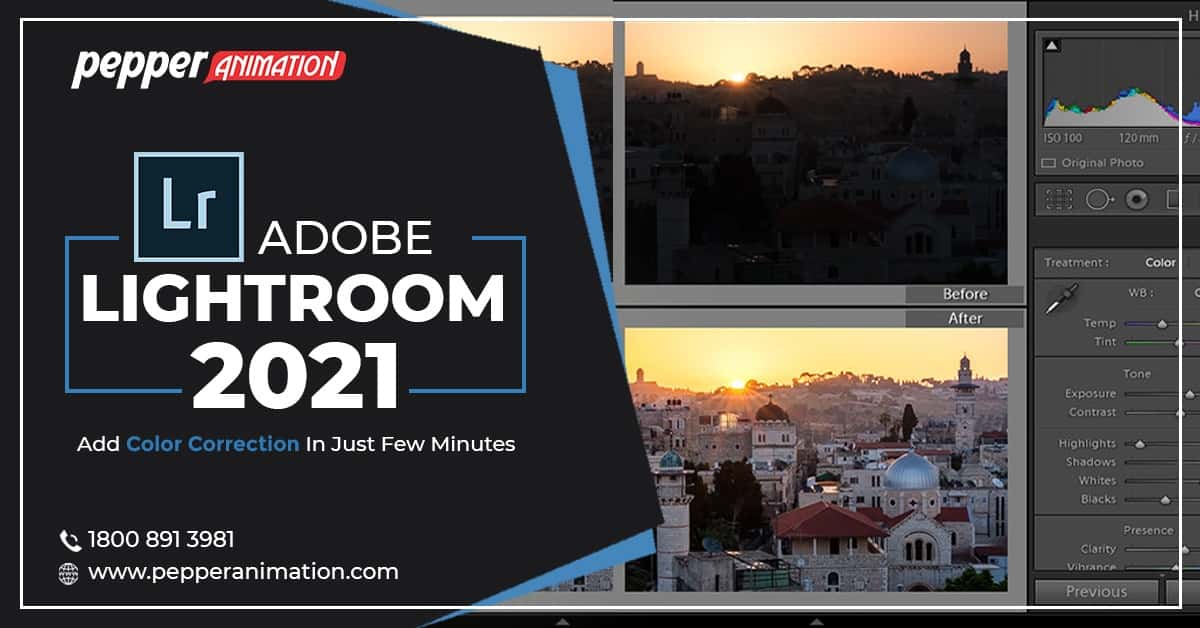 Adobe Lightroom CC 2021
Adobe Photoshop Lightroom Classic is a powerful and widely used application which allows users to edit and organize photos with the best and optimized application.
The application gives users powerful tools and features where users can access all tools at one-click and advanced controls to make the photos look amazing. Easily organize all your photos on your desktop, and share in a variety of ways.
Best Adobe Lightroom Training Course in Rohini, Pitampura, Delhi
Adobe Photoshop Lightroom Classic gives users the full control and access over the photo which lets users achieve the desired results and output. Users can perform various editing tasks such as Punch up colours, remove distracting objects, colour correction, skewed shots, and various other useful editing tools.
It offers users to improve performance so users can work faster and in a flexible way. It lets users import photos, generate previews, and move from Library to Develop Module in record time.
Create HDR faster now that you can merge multiple bracketed exposures into multiple HDR photos and then stitch them into a panorama.
Features of Adobe Lightroom CC 2021
Edit and organize photos.
Simple and easy to use.
Fast and quick operation.
Create HDR Photos with a click.
Adjust the photo parameters.
Share with groups and friends.
Achieve better results.
Best Adobe Lightroom Course in Rohini
For today's photographer, clicking good pictures is not enough. The best pictures are created with the best editing. Good editing can take a picture to a different level altogether, and enhance its appeal to a great extent.
Adobe Lightroom is your best solution to add professional-level edits to pictures. Not only that, but Lightroom also helps you extensively to manage and organize your pictures.
Manipulating pictures with the help of this software is very easy, and the results are outright gorgeous. However, to get the best of results, you must first know how to use the software correctly. Not everyone can be an expert immediately, and there are also a few knick-knacks that you should know.
Worry not! We at Pepper Animations institute are here with all your solutions. You can avail of our Adobe Lightroom course, and we assure you that it is the best you can find in Rohini.
Our experienced faculty and top-notch infrastructure ensure you the best learning experience. Even if you are starting from scratch, we will make sure you know all the basics and nitty-gritty of being a pro in your field. Even if you are a professional, we have curated courses that will help you specialize and hone your skills.
Advantages of Adobe Lightroom
• Managing your pictures is very easy. Storing them and finding them later is convenient
• Editing pictures is safe and you can track the edits made
• Protects the quality of pictures against social media crunches
• Ensures professional editing of pictures
• Enables smart color controls like highlights, shadows, etc. through the Color Grading tool
• Easy to port your pictures to Photoshop for more edits.
Who is this course for?
If you want to take your photography and editing skills to a different level, this course is for you. It will help you create more pro-looking photographs, store and manage them well, and reorganize your pictures.
You don't need any prior experience to do this course, we at Pepper animations will help you from the basics to the advanced level.
Job Prospects
You will find several job opportunities when you complete the Adobe lightroom course from Pepper Animations. You can go for job profiles like Graphic Designer, Image Editor, Photo Corrector, etc.
Course Overview
At Pepper Animations, you get trained with the best Adobe Lightroom course in Rohini. Here are some of the things that we ensure you learn in the course:
• Introduction to Adobe Lightroom and the basics
• How to manage images in Lightroom?
• Familiarizing with the Workspace
• Importing and Organizing images
• Editing and Adjusting Images
• Advanced Editing and Adjustments
• How to Create Slideshows
• Printing the Images
• Publishing Images on the Internet
• Protecting images and their data
Why Choose Us?
Here at Pepper Animations, we serve you with the best available faculty and all the infrastructure required for you to help in your course. It is the best Adobe Lightroom institute in Rohini. Even if you are a beginner, we ensure you the right guidance that will help you shine in your field.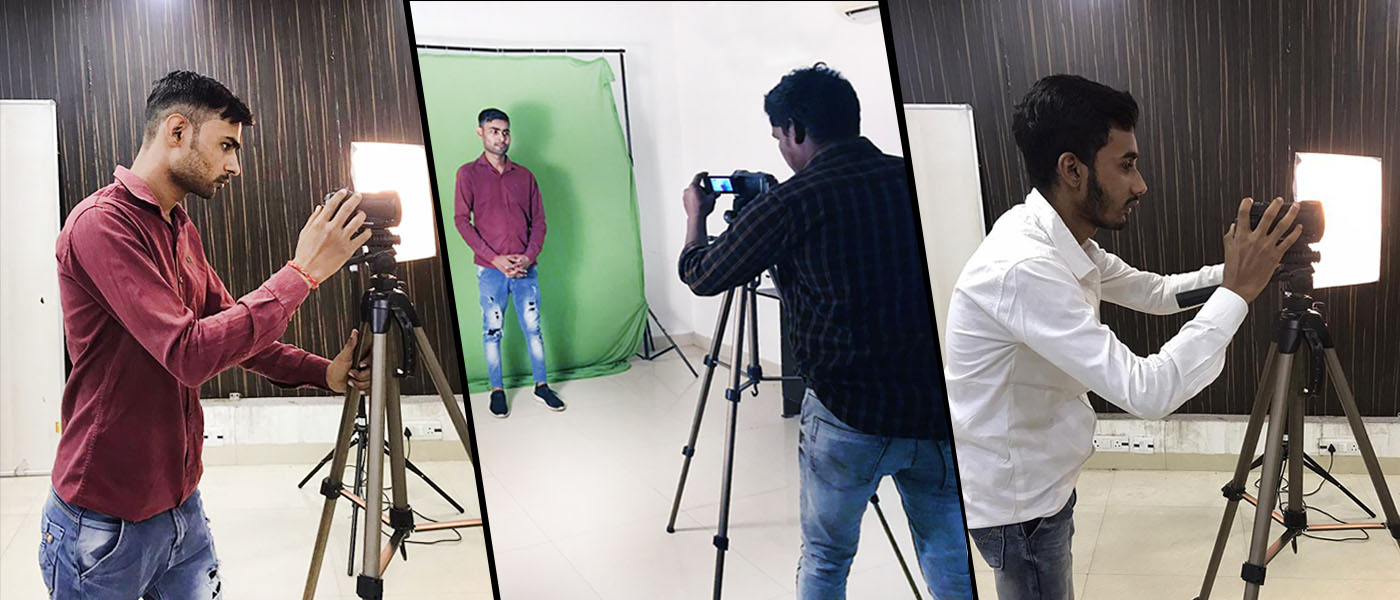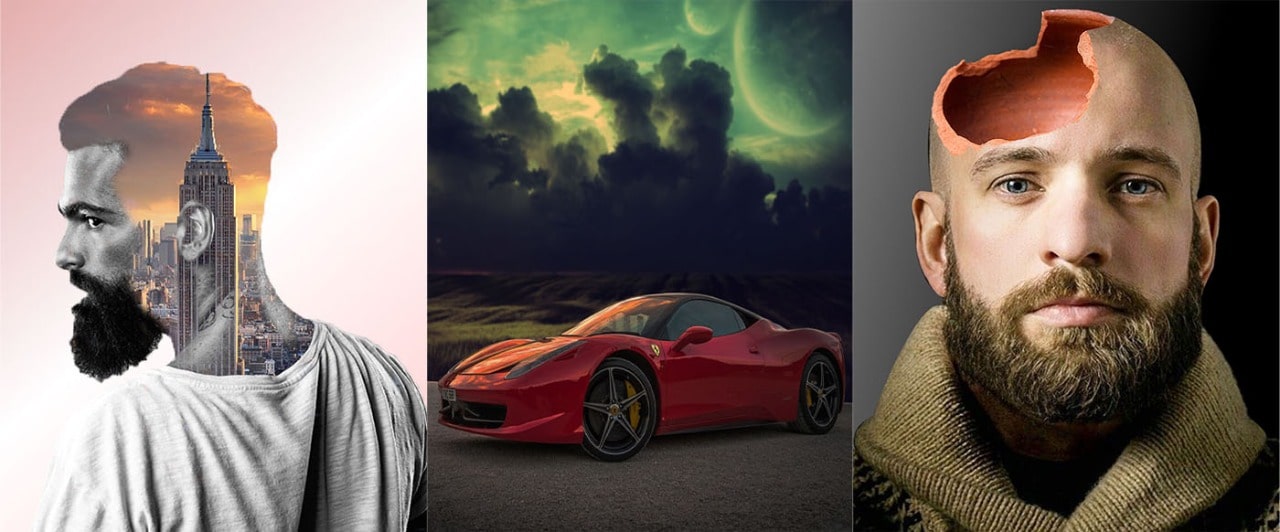 Start Learning Job Oriented Courses