Krita Course Training
Learn Krita (Digital Painting) complete course from Pepper Animation Institute.
✔ Duration : 30 days
✔ Placement Assistance
✔ Online and Offline Classes Available
✔ Live Experience in Pepper Animation Studio
⭐⭐⭐⭐⭐ 4.9 (1968 ratings)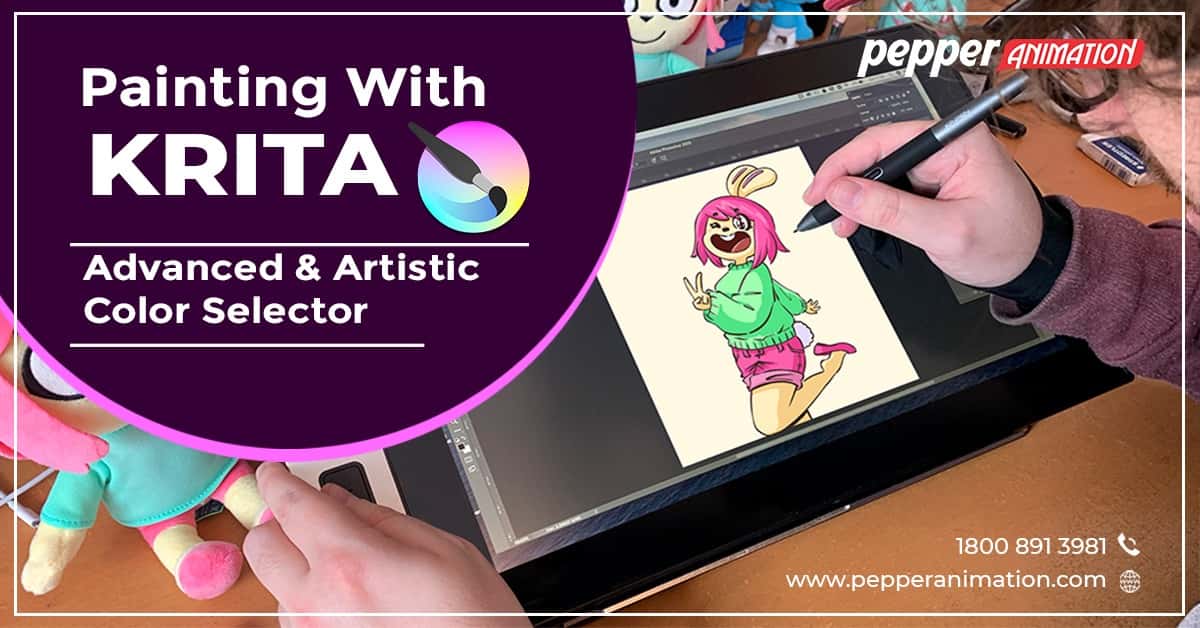 Krita Course
Krita is a free and open-source raster graphics editor designed primarily for digital painting and 2D animation. It runs on Windows, MAC OS, Linux, Android and Chrome OS.
It features an Open GL accelerated canvas, color management support, an advanced brush engine, non-destructive layers and masks, group-based layer management, vector artwork support and switchable customization profiles. It is written in C++ using Qt.
Best Krita Training Course in Rohini, Pitampura, Delhi
The world of 2D animation and digital animation has been revolutionized with the introduction of Krita in the digital world. It runs on Windows, Linux, Android, Chrome OS & of course Mac OS.
It features an OpenGL-accelerated canvas, colour management support, an advanced brush engine, non-destructive layers and masks, group-based layer management, vector artwork support and switchable customization profiles. It is written in C++ using Qt.
In the age of digitization, Animation is a great career option. You can take a good course to boost your resume and level up your game to grab the best opportunities.
Krita course is one of the most quintessential skills that you need to master if you're interested in continuing in this field.
Some of the best Krita Courses in Rohini offer a wide range of tutorials to the students that take admission there. Pepper Animation in Rohini, is a very good option for developing your skills.
Advantages of Krita Software:
• The present version of Krita software is designed with QT 5 & KDE Frameworks 5. This software is mainly designed for concept artists, illustrators, matte and texture artists & also the VFX industry.
• The best feature of Krita is its UX design and graphic users design in mind.
• It uses a series of pen buttons, keyboard modifiers & an icon-based HUD to enable easy access to the functions without text-based search.
• Krita software used tools like frame-by-frame raster animation to make the work hassle-free.
• Krita also uses vector tools for easier non-destructive editing for the artists.
Who is this course for?
If you're into a lot of illustrations or VFX making then this is just the course for you. This user-friendly software is just right for any beginner to learn from scratch.
If you're hesitating to take this leap of faith then you can trust our experts here at Pepper animations because they will make sure that you get to experience world-class technology right on your finger tips.
Job prospects:
After your training is done here at Pepper animations, you can find various job prospects with your newly developed skills. For example:
• Digital painter
• Graphic Designer
• Vector Graphic Artist
• VFX design artist
• Illustrator
Overview of the course:
We here at the Pepper Animations will try to give you the best idealizations of the Krita Software.
From the first base to the very last one, we will teach you to master the art of using this very simplistic user-friendly software that helps you to animate your ideas into reality. Here's a list of the things that you are gonna learn with us in this course.
• Start with simple doodles
• Learn to create wood textures
• Master the basic tools in Krita
• Basic sketches
• Colour, shading, highlighting
• Advanced sketching tips
Why choose us?
At Pepper Animations,we teach you from scratch to deal in super useful softwares like Krita. Master the art of digital paintings and illustrations from the best tutors in Rohini at Pepper Animations.
We offer you the best course at the most affordable rates. Enroll now and make every minute count in your road to a successful career.
Best Adobe Lightroom Course in Rohini
For today's photographer, clicking good pictures is not enough. The best pictures are created with the best editing. Good editing can take a picture to a different level altogether, and enhance its appeal to a great extent.
Adobe Lightroom is your best solution to add professional-level edits to pictures. Not only that, but Lightroom also helps you extensively to manage and organize your pictures.
Manipulating pictures with the help of this software is very easy, and the results are outright gorgeous. However, to get the best of results, you must first know how to use the software correctly. Not everyone can be an expert immediately, and there are also a few knick-knacks that you should know.
Worry not! We at Pepper Animations institute are here with all your solutions. You can avail of our Adobe Lightroom course, and we assure you that it is the best you can find in Rohini.
Our experienced faculty and top-notch infrastructure ensure you the best learning experience. Even if you are starting from scratch, we will make sure you know all the basics and nitty-gritty of being a pro in your field. Even if you are a professional, we have curated courses that will help you specialize and hone your skills.
Advantages of Adobe Lightroom
• Managing your pictures is very easy. Storing them and finding them later is convenient
• Editing pictures is safe and you can track the edits made
• Protects the quality of pictures against social media crunches
• Ensures professional editing of pictures
• Enables smart color controls like highlights, shadows, etc. through the Color Grading tool
• Easy to port your pictures to Photoshop for more edits.
Who is this course for?
If you want to take your photography and editing skills to a different level, this course is for you. It will help you create more pro-looking photographs, store and manage them well, and reorganize your pictures.
You don't need any prior experience to do this course, we at Pepper animations will help you from the basics to the advanced level.
Job Prospects
You will find several job opportunities when you complete the Adobe lightroom course from Pepper Animations. You can go for job profiles like Graphic Designer, Image Editor, Photo Corrector, etc.
Course Overview
At Pepper Animations, you get trained with the best Adobe Lightroom course in Rohini. Here are some of the things that we ensure you learn in the course:
• Introduction to Adobe Lightroom and the basics
• How to manage images in Lightroom?
• Familiarizing with the Workspace
• Importing and Organizing images
• Editing and Adjusting Images
• Advanced Editing and Adjustments
• How to Create Slideshows
• Printing the Images
• Publishing Images on the Internet
• Protecting images and their data
Why Choose Us?
Here at Pepper Animations, we serve you with the best available faculty and all the infrastructure required for you to help in your course. It is the best Adobe Lightroom institute in Rohini. Even if you are a beginner, we ensure you the right guidance that will help you shine in your field.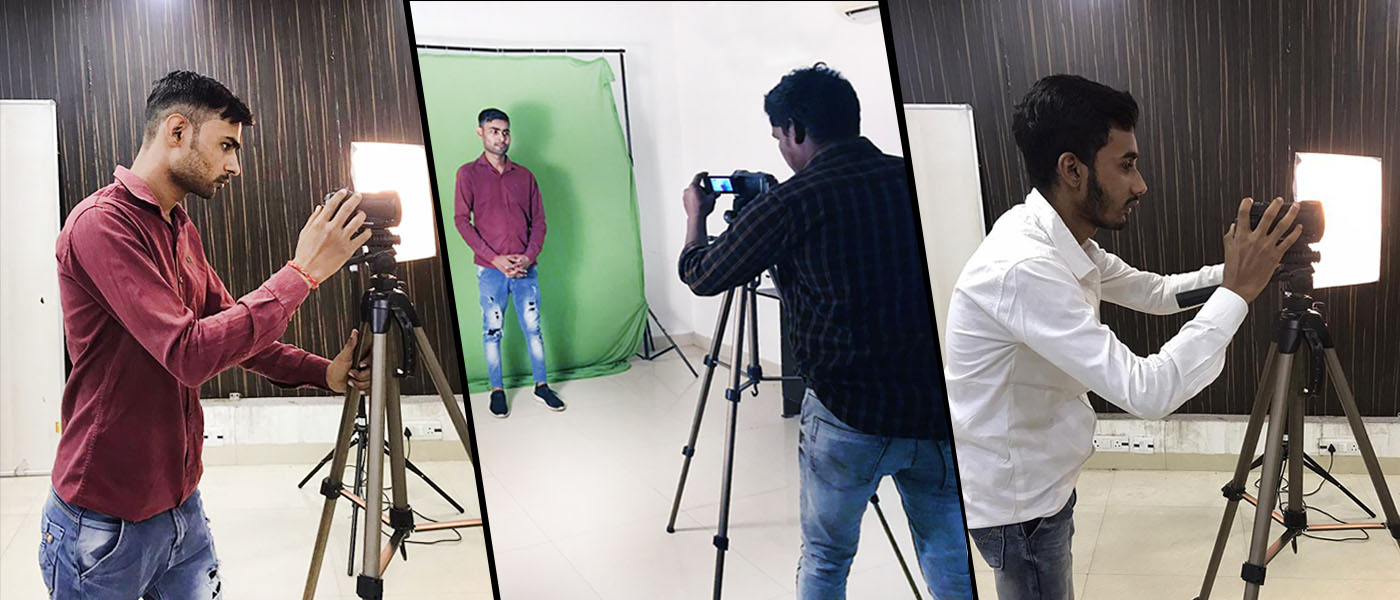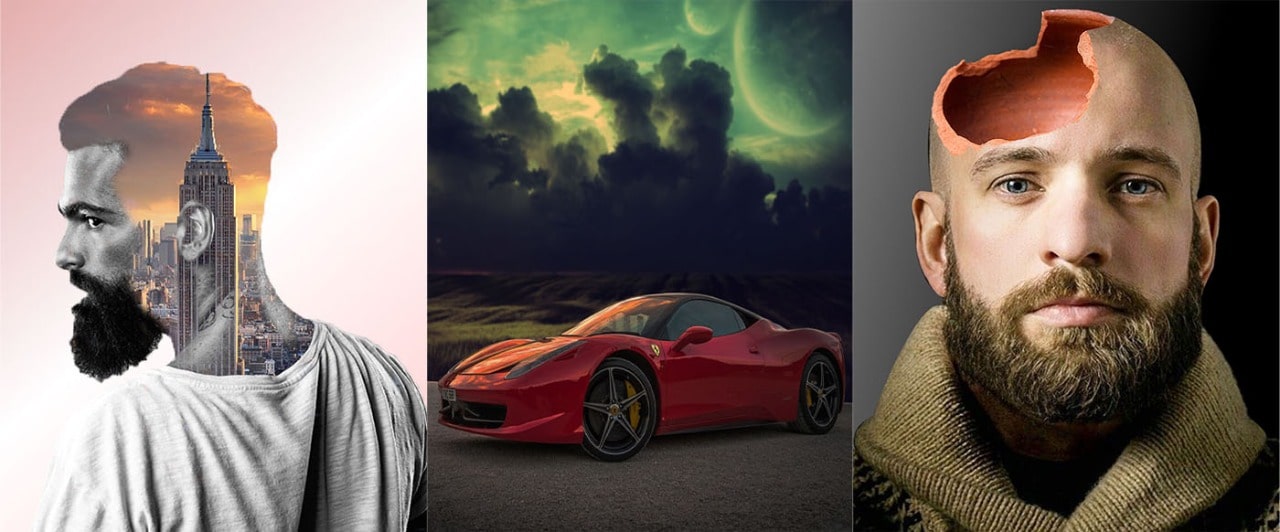 Start Learning Job Oriented Courses