Best Graphic Designing Course in Patel Nagar
Certificate in Graphic Designing
Pepper Animation 6 months Certificate Course
✔ Fees: ₹40,000 | ₹35,000
✔ Duration : 6 months
✔ Placement Assistance
✔ 2 Months Paid Internship
✔ Live Experience in Pepper Animation Studio
⭐⭐⭐⭐⭐ 4.9 (2665 ratings)
Fundamentals of Computer

Corel Draw X7 or 20

Adobe Illustrator CC 2020

Adobe Photoshop CC 2020

Adobe Indesign
Adobe Lightroom

Krita

Inkscape

Maya Unlimited 2018

Adobe After Effects Professional CC
Graphic Designing and Motion Graphics Course Modules
Blank
Module 1
Fundamentals of Computer & internet
Introduction to Graphic Designing
Vector and Raster Graphics
Color & graphics contents
Image Formats
Basic art & sketching
Online Tools and Techniques
CorelDraw Graphic Suite
Interface, Tools Keyboard, Shortcuts and Document Settings
Logo Designing
Vector Illustration,
Tattoo art and sticker Designing
Business Card, Brochure, Flyer, Designing, etc.
Banner, Holding, Flex designing, etc.
Wedding Card Designing Printing/Publishing Techniques
Adobe Photoshop CC
Interface, Tools, Keyboard Shortcuts and Document Settings
Image Retouching and Color Grading
Image Selections and Masking
Image Manipulation and Special Effects
3D MockUp Designing
Filters, Luts, and Actions
GIF and Animations
UI and Website Layout Designing
Social Media Creatives Designing
Printing/Publishing Techniques
Adobe Illustrator CC
Interface, Tools, Keyboard Shortcuts and Document Settings
Professional Illustration
Creating 3D Text and Objects
Perspective Illustration
Vector Portraits and Advance
Illustration Isometric Illustrations
Typography Techniques Printing/Publishing Techniques
Adobe InDesign CC
Introduction to the Workspace
Getting to Know InDesign
Setting Up a Document and Working with Pages
Working with Objects
Flowing Text
Editing Text
Working with Typography
Working with Color
Working with Styles
Importing and Modifying Graphics
Creating Tables
Working with Transparency
Printing and Exporting
Creating Adobe PDF Documents with Form Fields
Exporting for E-Readers
Working with Long Documents
Adobe Lightroom CC
Importing images.
Synchronizing folders.
Basic adjustments.
Using the Tone Curve.
Reading the histogram.
Localized adjustment tools.
Applying lens corrections.
Reduce high-ISO noise
Krita
Create doodles
Learn about brushes
Learn about layers
Learn about basic tools and shapes
Sketching and Inking
Custom brushes
Filters, layers, and masks
Inkscape
Creating new documents.
Importing AI and EPS files in Inkscape.
Working with input devices like tablets.
Drawing basic shapes.
Scaling and rotating objects.
Adding fills and strokes.
Using Inkscape extensions.
Adding and editing text.
Printing and exporting
Inkscape artwork
Module 2
3D Basics – Modeling to Animation
Digital Modeling with Maya
Texturing 3D Models with Maya
Lighting and Rendering Models with Maya
Digital Sculpting
Photogrammetry & 3D Printing
Working with Arnold Renderer
Digital Compositing
Motion Graphics in Maya
3D Portfolio
Module 3
VFX Storytelling & 3D Pre-visualization
Keying (Green / Blue Screen)
Matchmoving
Motion Tracking
Animation with After Effects
Motion Graphics
VFX Portfolio
Adobe Photoshop
---
Interface, Keyboard shortcuts and Tools
Working With Layers
Selection Techniques
Color Correction and Adjustments
Photo Retouching and Color Grading
Gradients, Shapes and Brushes
Masking Techniques
Photo Manipulation
Layer Styles and Filters
Actions and Timeline
Working with plugins
Adobe Illustrator
---
Interface, Keyboard shortcuts and Tools
Image Tracing and Vector Art
Logo Designing Techniques
Typography
Cartoon Characters Designing
Creating Vector Backgrounds
Brushes and inking Techniques
Creating Vector Portraits
3D Object Designing
Isometric Illustration
Adobe In design
---
Interface, Keyboard shortcuts and Tools
Typography Techniques
Margins, column and Page layouts
Master Page
Working With Shapes and Images
Creating Trifold Brochure
Creating Letterheads and Visiting Cards
Creating Book
Printing and Publishing Techniques
Digital Publishing
CorelDraw
---
Interface, Keyboard shortcuts and Tools
Image Tracing and Vector Art
Logo Designing Techniques
Coloring and Inking
Vector Illustration
Product Packaging Designing
Creating Banners and posters
Calendar Wizard
Working with Mesh
Printing and Publishing Techniques
Job Assistance
We assure our students of Job assistance with the best of the companies in the industry and also prepare our students for the interview.
3 Months Paid Internship
We provides 3 months paid internships and if the students perform well they are offered a permanent job.
Live Projects
At Pepper Animation Institute, students will learn to work across different project areas like typography, new technology & digital experiences.
Premium Workshops
Workshops are organized on regular basis related to the courses. You can attend the Workshop in Free of Cost and Learn More.
Portfolio Development
For designers, portfolio is a must! Pepper Animation faculty pays special attention in development of professional industry oriented portfolio.
In House Studio
Every Students of Pepper Animation Institute will work in Pepper Animation Studios, we have In house Studio in Institute.
Graphic Designing Career Opportunities
Who Can Apply for this Course?
Candidates with the following prerequisites can apply for this Graphic Designing Course:
Aspirants who have cleared their 10+2 from any stream (Science/ Commerce/ Arts) can pursue a Graphic Designing course.
Graphic Design Course Description
Graphics Design Course in Patel Nagar
At Pepper Animation, you'll give energy to your creative talent and make inroads to your dream career. We offer the Best Graphic Design Certificate and Diploma courses via Online and Offline Classes.
You can join our center for the best Graphics Design course in Patel Nagar that is if you are within the driving distance or else online. Our online and offline batches are clubbed together to provide the same high quality experience whether you join online or offline mode.
At Pepper Animation, you will get the opportunity to explore the trends impacting the design world. We have partnered with Harappa, a world class institution, where you will learn soft skills that will help boost your professional life, wherever you take it.
As a Graphic Design student at Pepper Animation, you will be learning from the best teachers and working professionals in the Animation and design industry. All our students get a chance to work in our on-site studio and get the below advantages:
Build a solid Portfolio by working in our studio: It's a bold reflection of your creativity & skills which will showcase your talents to potential employers and/or potential customers if you go the entrepreneurial route.
Learn Soft Skills: Embedded within our course framework, is a comprehensive soft skill program that will help you crack interviews or land your dream customer. We make sure that the Education is a well-rounded experience here.
Industry Standard Certification: We will award you our Certificate of completion through Accredibles. In addition, our curriculum will prepare you to easily pass the Adobe® Certification exams in multiple Adobe® Creative Cloud applications adding credibility to your resume.
Life-time Support: Our dedicated team of professional teachers and career counsellors will be always available for any support whether for placement, doubts or any career advice.
Online or Offline Flexibility: We offer each student an option to attend in-person classes or online as it may suit each person's situation. Students have the flexibility to mix and match the classes between offline and online mode.
Start your future in Graphics Design and Animation now. Fill out the form to request more information.
Look no further and join the best Graphics Design Institute in Patel Nagar or online where you can train under the best possible faculty and world class technology. Pepper Animation has a comprehensive Graphics Design training program for every student – whether you are looking to learn and start a job or you want to move into the world of freelancing.
Log on to www.pepperanimation.com or call us to Enroll. We are one of the best institutes for Animation and Graphics Design training in Patel Nagar or Online. Payment with instalment options available per request.
What are my Job options as a Graphic Designer – Career Options?
Pepper Animation offers a high quality program for creative minded students who are interested in joining a premium Graphics Design course in Patel Nagar, if you prefer classroom based training.
If distance is an issue, then feel free to join our Online Graphic Design training conducted from our world class facility. Job security is inherent because every company needs skilled graphic designers and marketers to help them succeed with their AD campaigns, artwork, and branding whether offline or online.
Advanced training in Graphics Design with live industrial projects, internship, Tools, and 100% secure placement assistance, when you finish your course. Above all, every student gets an opportunity to build his/her portfolio to step into the real world whether aspiring for a job or freelancing.
There are numerous training institutes in Graphics Design & Animation, and all good choices, but where we differ is our focus learning-by-doing approach so that you are a pro by the time you complete our certificate or diploma course.
Once you complete our certificate or a diploma course in Graphic Design, our placement cell will work with you to prepare you for your dream job from a variety of career options.
Graphic Designer
Visualizer Publisher Photo Editor
DTP Operator
Cartoonist
Illustrator
Artist
Advertisement Co. jobs
Graphic Designing Assignments
Adobe Photoshop Assignments
Creating Photo Album
Digital Ads Designing
Movie Poster Designing
Magazine Cover Designing
UI and Web Layout Designing
Adobe Illustrator Assignments
Creating Vector Environments
Creating 2D Backgrounds
Character Designing
Logo Designing
Digital Poster Designing
Adobe InDesign Assignments
Creating Newsletters
Creating Book
Creating Stationary
Creating Magazine
CorelDraw Assignments
Creating Logos
Creating Posters
Character Brochures
Creating Banners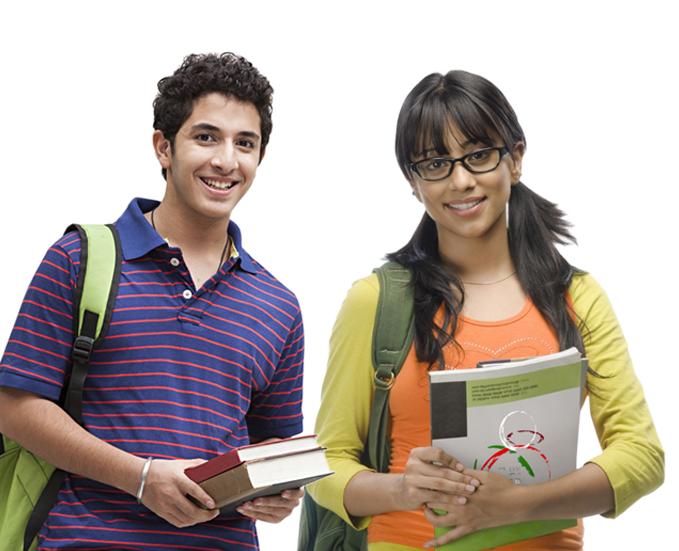 Why Choose Pepper Animation Institute?
We are experts in providing certificate, short term, and advanced level diploma courses in Graphic Designing. We think the most important things out of all are good teaching methodology and placement assistance and Pepper Animation Institute is completely committed for the both. Please checkout few important points.
We have 10+ years of experience in Graphic Designing & Animation Training.
Our Industry expert Teachers are passionate to teach.
You'll be more confident every single day than the day before while learning Graphic Designing with Pepper Animation.
The Latest Curriculum, from Industry Experts.
High Engagement, Outcome-Centric Learning.
Placement Assistance for everyone.
Life time support for queries & placement.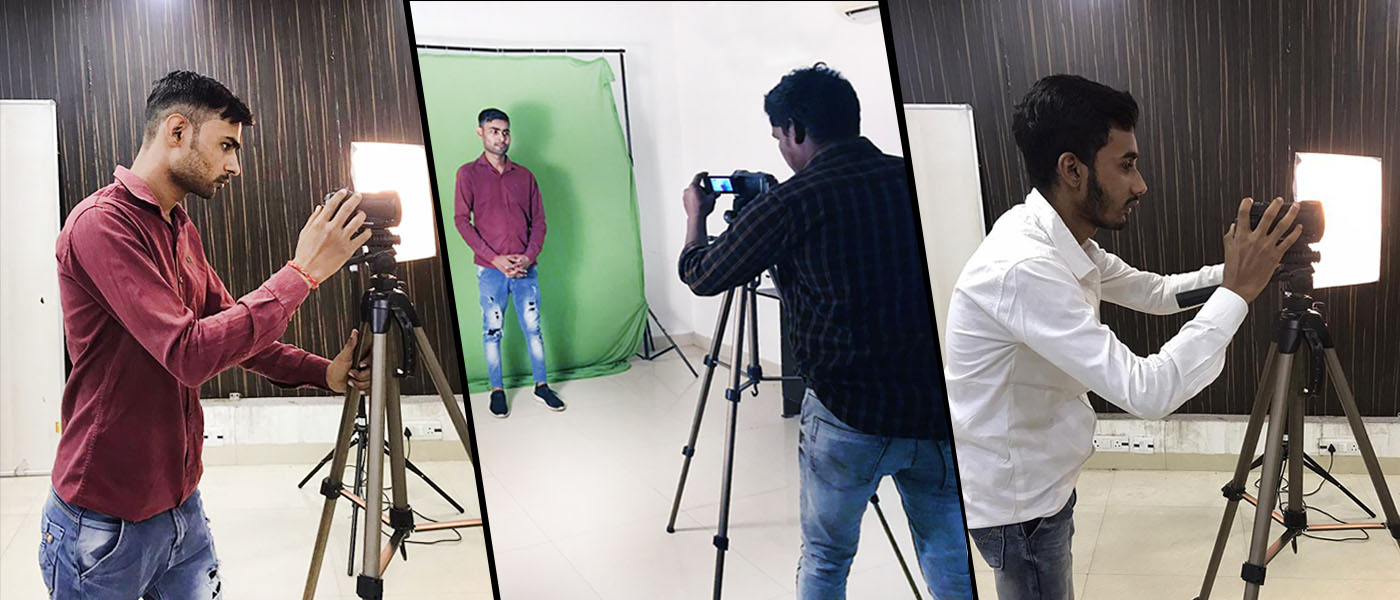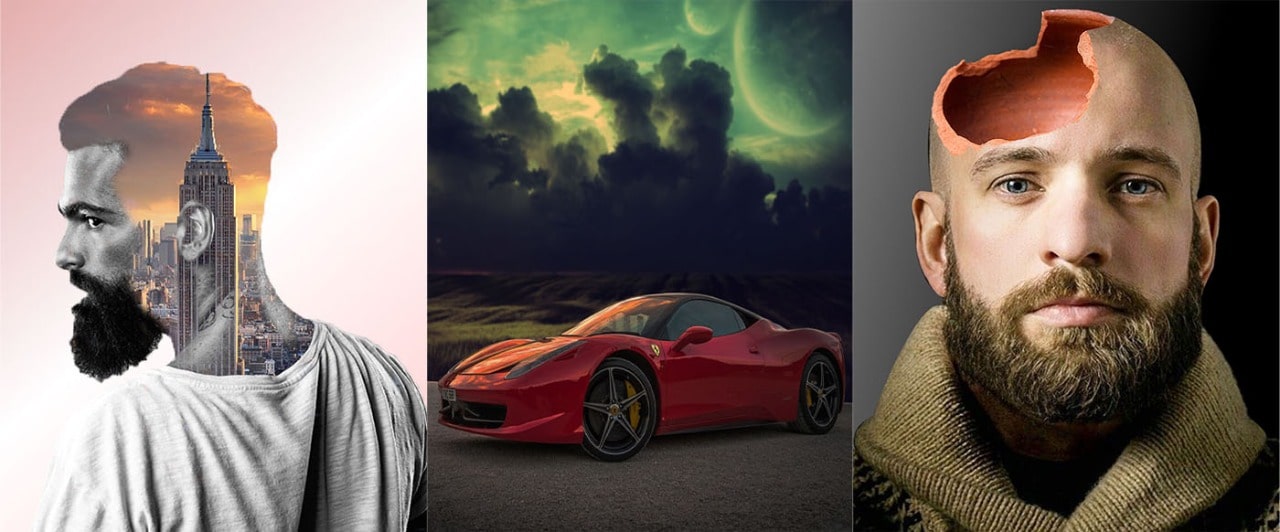 Our Classroom has a very unique approach so that any student can be learning either via a live lesson, pre programmed lesson, independently or being supervised in the classroom.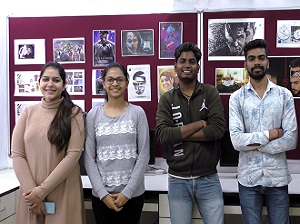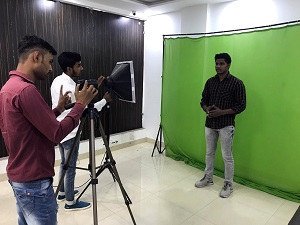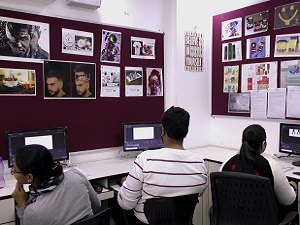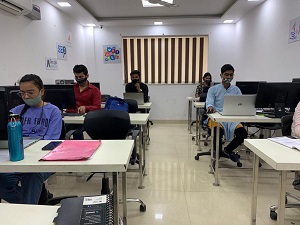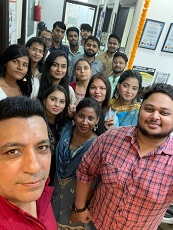 Here are the key stakeholders focused on building our community. Our greatest strength is our team's spirit & that will remain because a core of us come through the leagues together.
Graphic Designing Course FAQs
Can I attend a demo session before enrollment?
Yes, you can book a demo session, it would give you a clear insight into how are the classes conducted, quality of instructors and the level of interaction in a class.
Who are the instructors for Graphic Designing Course?
All the instructors at Pepper Animation are practitioners from the Industry with minimum 10-12 yrs of relevant experience. They are subject matter experts and are trained by Pepper Animation for providing an awesome learning experience to the participants of Graphic Designing.
What if I have more queries with regards to Graphic Designing Course?
Just give us a CALL at 1800 891 3981 (Toll Free) OR email at enquiry@pepperanimation.com
What does a graphic designer do?
Graphic design is such a unique craft as it combines both the marketing side of business and the creativity of art. A graphic designer's main job is to effectively communicate to the viewer the company's goals, wishes, voice and narrative through the use of both print and digital projects.
These projects can include logo design, letterhead, social media graphics, website graphics, posters, flyers, signage, menus, editorial content and more.
Graphic designers are involved in the marketing process of a company and help to make marketing messages seem unified through the use of color, typography, photos and layout.
What are some careers in graphic design?
There are many roles available within the graphic design field, and they all differ in skills, experience, and interests. If you have little or no experience, you could start your career with either a graphic design internship or a junior graphic designer position.
Once you have gained more experience in the profession, you can seek senior-level roles, such as senior graphic designer, senior manager of graphic design, art director, or creative director.
Those who have specific graphic design skills and/or interests can apply for roles like photo editor, web designer, multimedia designer, publication designer, user experience (UX) designer, and user interface (UI) designer.
Start Learning Job Oriented Courses