Best Photoshop Training in Delhi
Learn Photoshop in Delhi
Learn Photoshop complete course from Pepper Animation Institute.
✔ Duration : 30 days
✔ Placement Assistance
✔ Live Experience in Pepper Animation Studio
⭐⭐⭐⭐⭐ 5.0 (5086 ratings)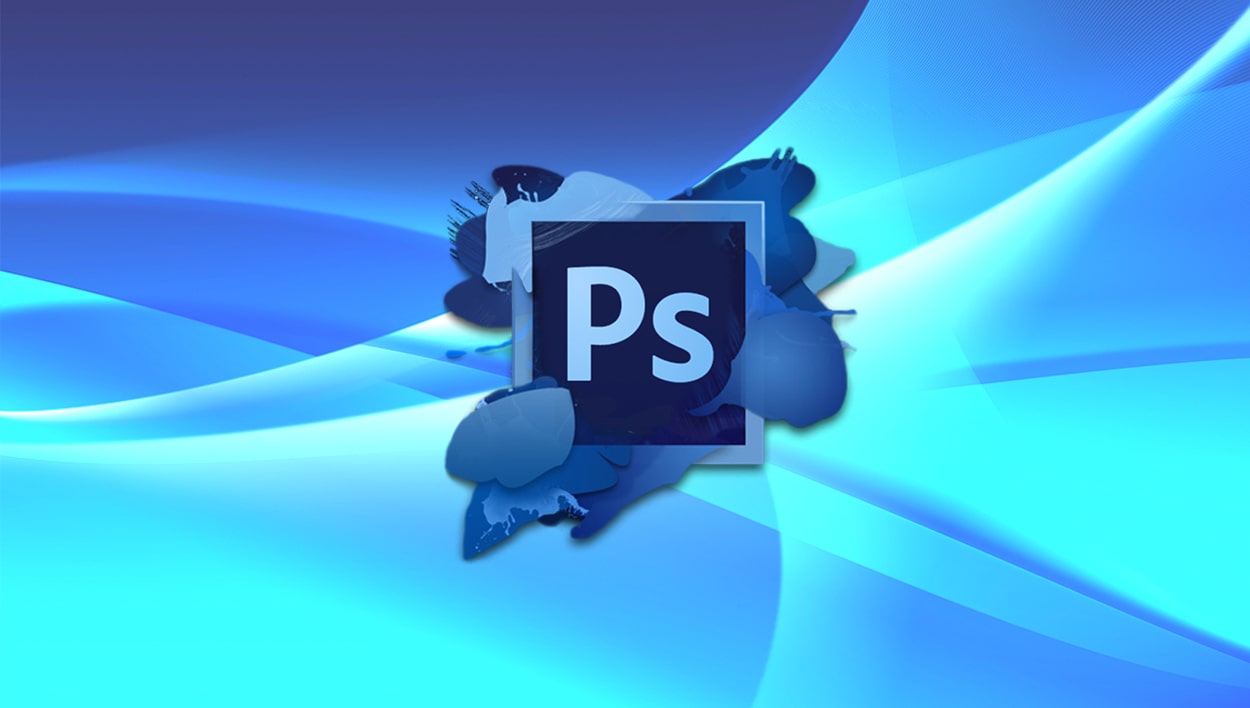 Photoshop Intro and Interface
Move tool
Lesso tool
Quick Selection and Magic Wand tool
Simple photo collage
Adjustments
Color Balance
Hue and Saturation
Dress Color Change effect
Crop tool
Frame tool
Eye Droper Tool
Spot healing brush tool
Healing brush tool
Patch Tool
Content Aware tool
Red eye tool
Image Retouching before after
Auto tone
Auto color
Filter
Brush tool
Pencil Tool
History Brush tool
Brushes Backgrounds
Define Brush Preset
Import or Load Brushes
Clone Stamp tool
Pattern Stamp Tool
Eraser, Background Eraser and Magic Eraser tool
Gradient Tool
Paint Bucket Tool
Blur tool, Sharpen tool, smudge tool
dodge tool, burn tool, smudge tool
Making Selection by pen tool
Text tool
Path Selection and Direct Selection tool
Rectangle and ellipse
Shape tool
Hand tool
Edit tool bar option
Foreground and Background color

Clipping Mask

Layer Panel

Layer fx

Styles

Filters

Guasian Blur

Automate

Apply Brush on Path

Key Board Shortcuts

Image Menu

Layer Masking and Vector Masking

Fruit Manipulation

Character Panel

Typography

Select menu

Color range

Refine edge

Border

Filter Gallery

Lens Correction

Liquefy

Vanishing Point

View menu

Action

3d luts

Timeline and Animation

Image Manipulation

Sketch Effect

Chocolate Effects

Glitch Effect

Posters/ Magazine Cover Page

Sound Wave Effect

Smoke Effect

Dispersion Effect

Digital Painting

Basic Animation & Creating Gif

Double Exposure Effect

Hollow Effect/slice Effect

Some Advance options

Project and Presentation
Photoshop Course Features
Job Assistance
We assure our students of Job assistance with the best of the companies in the industry and also prepare our students for the interview.
Paid Internships
We provides 2 months paid internships and if the students perform well they are offered a permanent job.
Live Projects
At Pepper Animation Institute, students will learn to work across different project areas like typography, new technology & digital experiences.
Premium Workshops
Workshops are organized on regular basis related to the courses. You can attend the Workshop in Free of Cost and Learn More.
Portfolio Development
For designers, portfolio is a must! Pepper Animation faculty pays special attention in development of professional industry oriented portfolio.
In House Studio
Every Students of Pepper Animation Institute will work in Pepper Animation Studios, we have In house Studio in Institute.
Photoshop Career Opportunities
After your Photoshop training at Pepper Animation, you can find many job prospects as mentioned:
Photoshop Course In Delhi- Get The Best Training
Nowadays, several candidates like to choose photography and graphic design as their career paths. However, to move a career to the front, they have to learn about Photoshop. That is why they can sign up for the Photoshop course in Delhi. 
You will gain editing capabilities by learning the use of the Adobe Photoshop software. A reputable Photoshop training institute will make you familiar with the Photoshop interface and its features. You can deal with the latest Photoshop version CS4.
Eligibility criteria of the candidates
To join the Photoshop training in Delhi, you must have the basic knowledge of operating a computer. Moreover, you need to understand the use of standard menus and mouse.
What does the course curriculum include?
Basics of Photoshop
How to use tools of Adobe Photoshop
Color sampling
Undoing actions
Major image corrections
A retouching strategy
Image size and image resolution
File opening with Adobe Bridge
Image cropping, sharpening and straightening
Color adjustment
The use of Spot Healing Brush tool
Repairing some parts with the Clone Stamp tool
Basics of the layer
The use of layers panel
Rearrangement of layers
Application of gradient to layers
Application of a layer style
Update layer effects
Add border
Different selections
Selection tools
Quick Selection tool
Manipulation of selections
The use of Magic Wand tools
Rotation of selection
Magnetic Lasso tool
Copying and resizing a selection 
Topography
Creation of the rounded rectangle
Designing a type on the path
Clipping masks
Vector drawing
Vector graphics and bitmap images
The use of the Pen tool
Defined custom shapes
Smart Object
Adding depth and color to the shape 
Advanced Photoshop courses also include video editing techniques. Moreover, you will learn the way of adding audios.
What you can do with your Photoshop skills
Several web design tools are available for designers. However, the most versatile one is Photoshop. To make your web design project successful, you need to learn about Photoshop. Grid systems, customized defaults, custom document presets, crisp vectors, dotted lines, color filling, and several other options are relevant to web design. Moreover, you can create logos with your Photoshop skills.
Old photos are beautiful. However, they can fade in due course. Tools like the patch tools, healing brush, clone stamps, and sharpening tools refresh and recreate photos. You may also need to edit photos for your personal purposes.
Photoshop is the best software to create designs for custom T-shirts. These skills are essential for creating promotional products.
Future career with Photoshop
With your Photoshop skills, you can create posters and business cards. Moreover, some companies look for professionals who have knowledge about this software. Photoshop has a long list of features, and each of them gives you new opportunities.
Find the most reliable Photoshop Training Institute in Delhi. You will get the best training from the professional trainers. You may apply your creativity while editing photos. You can remove the flaws of any photo and restore a perfect look.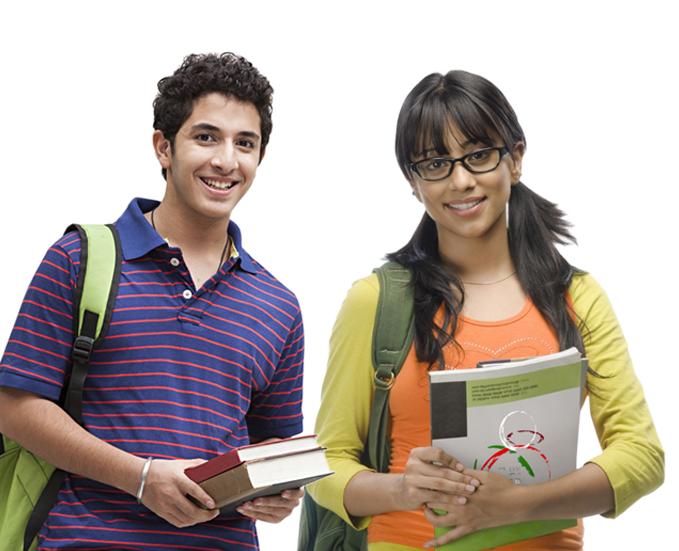 Why Choose Pepper Animation Institute?
We are experts in providing certificate, short term courses in Photoshop. We think the most important things out of all are good teaching methodology and placement assistance and Pepper Animation Institute is completely committed for the both. Please checkout few important points.
We have 10+ years of experience in Photoshop Training.
Our Industry expert Teachers are passionate to teach.
You'll be more confident every single day than the day before while learning Photoshop with Pepper Animation.
The Latest Curriculum, from Industry Experts.
High Engagement, Outcome-Centric Learning.
Placement Assistance for everyone.
Life time support for queries & placement.
Our Classroom has a very unique approach so that any student can be learning either via a live lesson, pre programmed lesson, independently or being supervised in the classroom.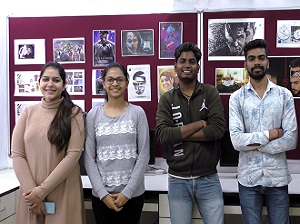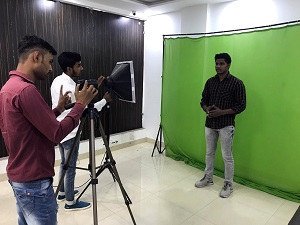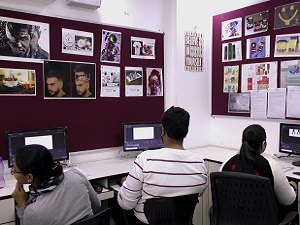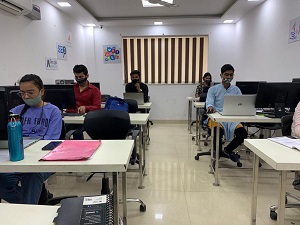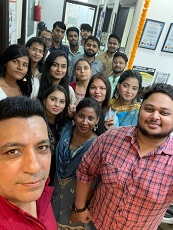 Here are the key stakeholders focused on building our community. Our greatest strength is our team's spirit & that will remain because a core of us come through the leagues together.
Start Learning Job Oriented Courses