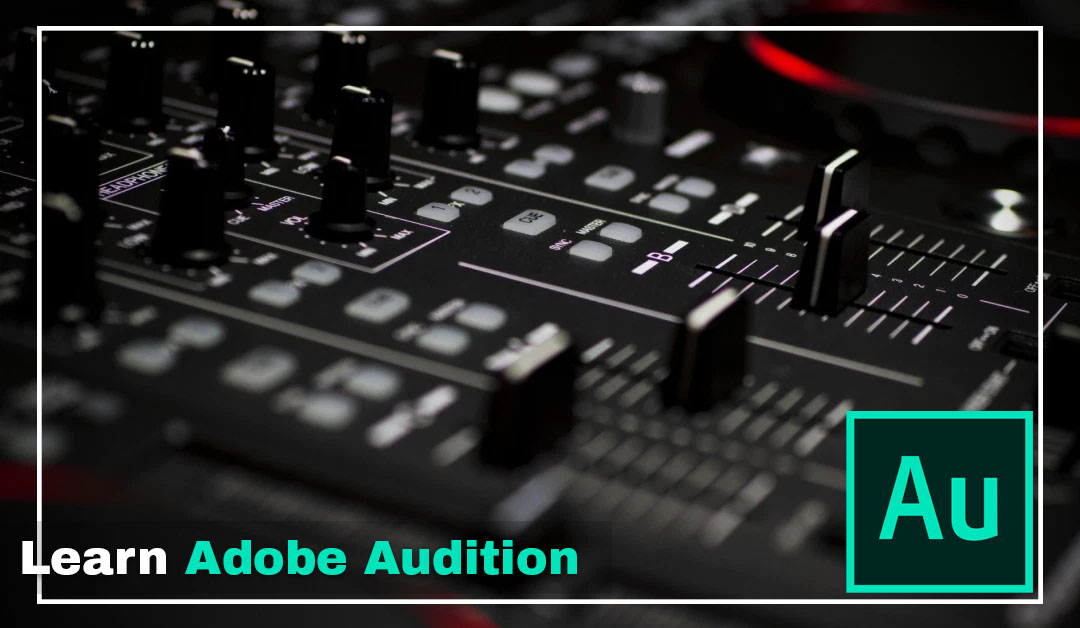 If music and sound is your life and you can spend hours listening to tunes and audio track, then the knowledge of Adobe Audition can offer you great career opportunities. Okay! Let us start with what Adobe Audition is.
You might have heard about adobe; it is a world-class company that makes professional editing tools and software. Adobe Audition is one of their products, and it is used by top sound editors to edit and mix different audio files. The increasing popularity of this course has motivated us to introduce all the Adobe Audition Course.
Adobe Audition Training
Adobe Audition is a comprehensive tool-set by adobe. The all-in-one software provides all the tools and programs required in the editing, importing, or mixing audio files and soundtracks.
The expert and highly qualified sound artists have prepared this course to acquaint you with the details of this software.
You will become an expert in editing and adjusting sounds clips. In the limited period-course duration, your mentors at Pepper Animation will teach you're the following skills:
• The tips and shortcuts to proficiently utilize the software and its tools
• Understanding the menus, toolbars and work areas of the program
• Importing audio files and sound tracks files in the precise format
• Editing and altering audio files and to bring perfection
• Mixing of random recordings to make effective as well as impressive content
Career Opportunities
The intention behind pursuing any professional course is to get an esteemed job in the respective field. People opting for the profession Adobe Audition Course from Pepper Animation won't lack the job opportunities.
This course will turn a professional sound editor, sound recording artists, Music Production Artist, and Sound Production Artist and apply for a job in Sound Recording Studios, animation production houses, dubbing houses etc.
Why Choose Pepper Animation?
We have emerged as one of the best Adobe Audition Training Institute in Rohini in a little time, and it is only possible because of the dedicated teachers and hardworking students.
We can proudly say that we offer 100 % placement assistance to our bright students, and you too can get a job right after the completion of this course. The small batch size, flexible batch timings, affordable fees, regular motivation classes make us the best choice among students.
Talk to Counsellor!
Call: +919811612602
Email: enquiry@pepperanimation.com
Visit: F-19/8,1st & 3rd Floor, Sector 8, Rohini, Delhi- 110085