Adobe Dimension Training in Delhi
Learn Adobe Dimension complete course from Pepper Animation Institute.
✔ Duration : 30 days
✔ Placement Assistance
✔ Online and Offline Classes Available
✔ Live Experience in Pepper Animation Studio
⭐⭐⭐⭐⭐ 4.9 (1968 ratings)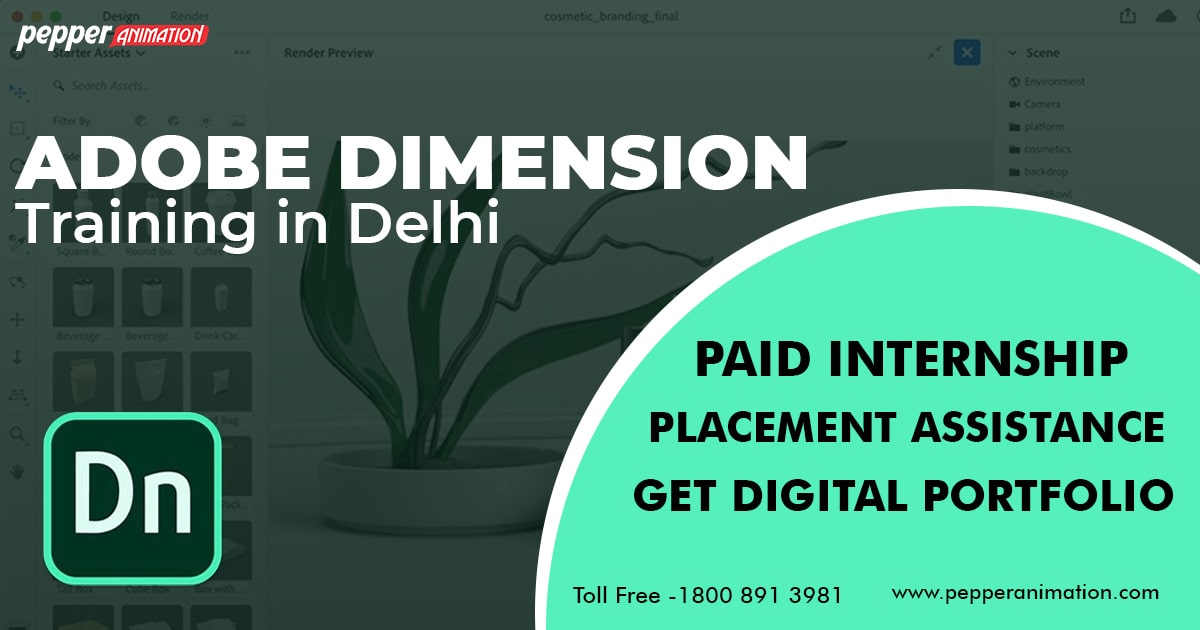 Adobe Dimension Training
The graphic design industry has witnessed noticeable growth in recent years. However, we cannot predict trends in this dynamic industry.
Lots of companies are trying to use 3D designs and graphic elements for their promotional campaign.
Thus, to secure a job in these companies, passionate designers have started learning the use of 3D designing software.
Best Adobe Dimension Training in Delhi
Why should you learn Adobe Dimension?
You know that Adobe Photoshop provides you with 3D tools to let you create stunning 3D models. However, as designers have started looking for a better version, Adobe has launched unique 3D compositing software, Adobe Dimension.
But, without proper training, you cannot make optimal use of the software. Adobe Dimension Training in Delhi helps you to learn the features available with the software. You can apply them rightly to create 3D models.
You need to have Adobe Creative Cloud package to get Adobe Dimension. You can refine your 3D knowledge as you learn the use of this software.
Although Adobe Dimension has an intuitive interface, you need to rely on your trainers to know the use of this software. Adobe has integrated simple tools that make your 3D design process easier.
As a designer, you will get value from a range of tools, lighting effects, 3D model structures, and materials. You can stimulate your creativity while using these tools and create high-end designs. You may design product images of a high professional standard.
Adobe Dimension has two interfaces-
• To create real-time layouts
• To render that layout.
In the first real-time design, you may add environments, images, and materials. Besides, the software includes a multi-angle camera view to let you add depth to your images. Another interface is for rendering the design already created.

What to learn from the Adobe Dimension course?
When you like to get engaged in the 3D design world, Adobe Dimension Course in Delhi is the right choice for you. All digital artists and graphic designers can join the course to learn the tricks of creating photorealistic 3-dimensional models.
The course curriculum includes an overview of the Dimension application. You will know the way of creating both 2D and 3D images.
Moreover, the trainers will give you instructions on dealing with 3D models, materials, and lighting. Thus, you may register with the training course with real interests in creative modeling and get benefits.
Pepper Animation is the best Adobe Dimension Training Institute in Delhi, with comprehensive courses available for 3D enthusiasts.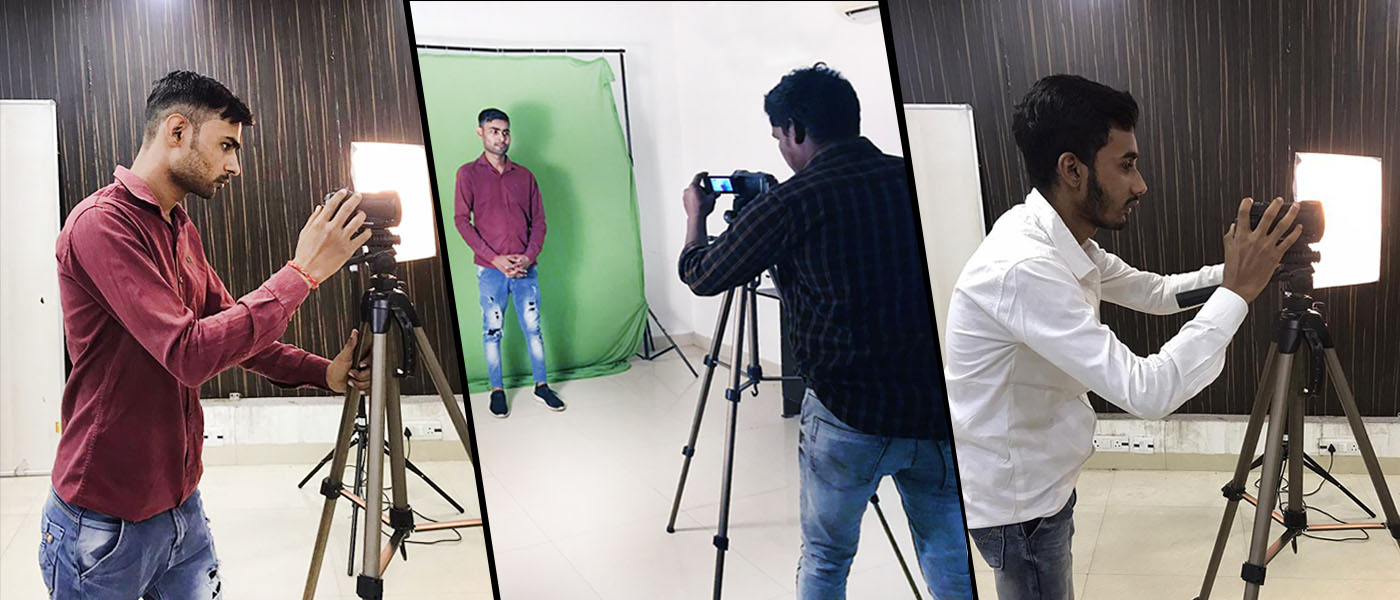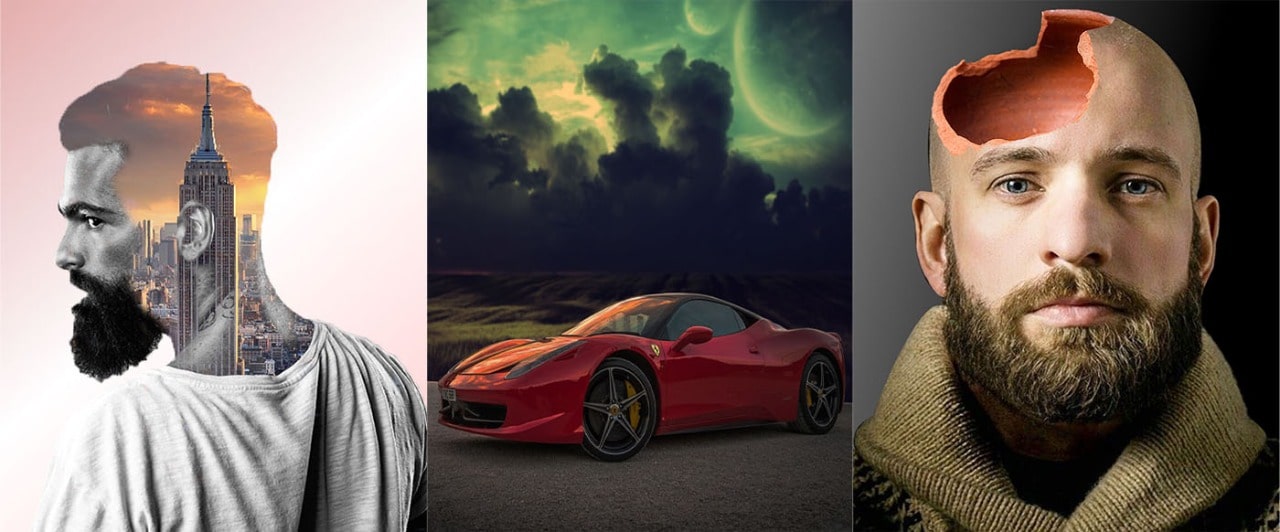 Start Learning Job Oriented Courses